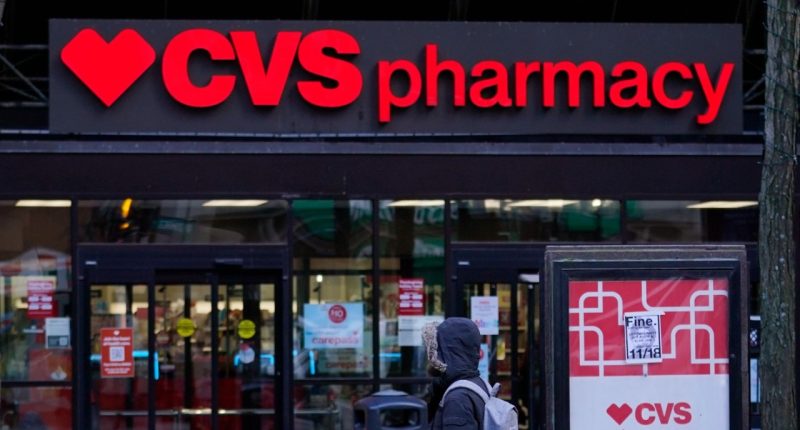 The head of CVS slammed a backslide in maternal health as "unacceptable" amid a battle over abortion rights across the country in the aftermath of Roe v. Wade being overturned. 
CEO Karen Lynch said during an interview at Axios' "What's Next Summit" on Wednesday that the company's "North Star" is improving access, quality and health for Americans and has been a "strong proponent" for women's health for many years.
"Just look at the numbers with maternal health in America. It is unacceptable that a country of ours is going backwards in maternal health," Lynch said. "We need to make sure that people and women are getting the care and the services that they need."
Lynch's comments come as abortion pills have become a front in the battle over access to the procedure after the court overturned Roe in June.
Twenty GOP attorneys general warned Walgreens and CVS last month against providing abortion pills by mail, saying that doing so is illegal.
Walgreens responded by announcing that it would not distribute abortion pills in several states, including some without current restrictions.
Lynch was asked if CVS would follow Walgreens in not dispensing the pills and responded that the pharmacy will dispense drugs that the Food and Drug Administration (FDA) has approved "where legally permissible."
She mentioned that CVS extended its services in its MinuteClinic to support women's health.
Lynch said CVS is going to "wait and see" in terms of the threats from the Republican attorneys general to take legal action over the pills.
Most abortions currently performed are done by medication, according to data from the Guttmacher Institute, a reproductive rights tracking organization.
Democratic attorneys general responded to the Republicans' letter in urging Walgreens and CVS to not back down and continue to offer the approved abortion pills, mifepristone and misoprostol, in their retail pharmacies.
The FDA is battling a lawsuit from an anti-abortion group challenging the agency's decades-old approval of mifepristone.
Copyright 2023 Nexstar Media Inc. All rights reserved. This material may not be published, broadcast, rewritten, or redistributed.
Continue to check our website for more articles of this kind. And, please use our comment section as well, we would love to hear from you.