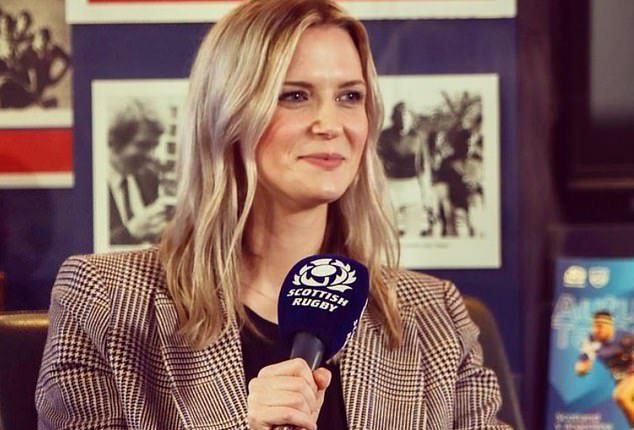 Sky Sports News presenter Jo Wilson says there is 'no evidence of disease' in her body after announcing she had stage 3 cervical cancer last year… as she post a picture of herself celebrating with champagne 
Jo Wilson announced she had stage 3 cervical cancer in September last year
Revealed she asked the doctors: 'Am I going to die?' upon being given the news 
Celebrated the news at a concert with champagne over the weekend  
Jo Wilson has announced that there is no longer evidence of disease in her body after revealing last autumn she had been diagnosed with stage 3 cervical cancer. 
The Sky Sports News presenter announced the sad news last September having gone for a routine smear test in June, and underwent life-saving radiotherapy and chemotherapy treatment.
Announcing the happy news on social media, Wilson posted a photo of herself clutching a celebratory bottle of champagne as she celebrated at a Courteeners gig.
'N.E.D. NO EVIDENCE OF DISEASE!' she wrote.
'I was going to write something profound but instead here's a photo of me at a gig getting sozzled on champagne celebrating the news.
'Right now I don't have the words. Just gratitude and love.'
More follows. 


This post first appeared on Daily mail