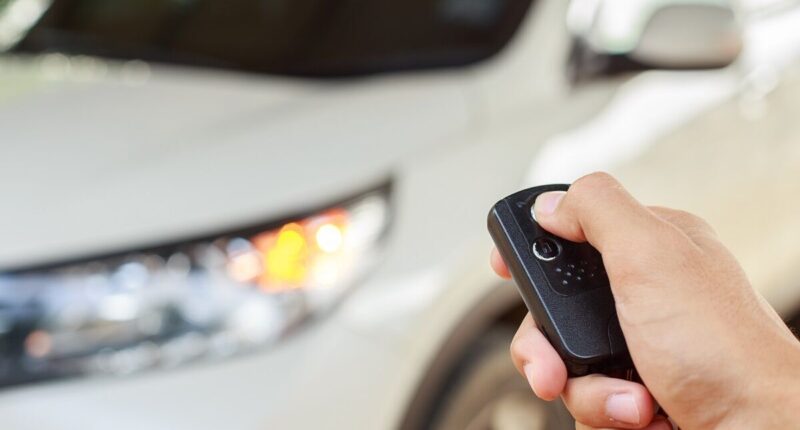 Car crime is so out of control that one police force says it is a 100-to-one long shot a motor thief will be put before a court.
Last year police forces in England and Wales saw charging rates for car crime hit a new low, with just one in 30 thefts ending with someone being charged.
While the number of vehicle theft reports in the last five years has increased, the number of cases resulting in a charge has halved.
On average last year, almost 300 reports of car theft were logged every day – yet just 10 ended up with a suspect being charged.
In some of the nation's major cities the charge rate is even lower, with London's Met police charging just one in every 50, while the West Midlands, which covers Birmingham, charges just one in every 100.
READ MORE: Furious parents withdraw toddler from nursery after 'traumatising' accident
Last year figures revealed there were 108,686 reported cases of car theft, and in three quarters officers wrote off the case after admitting they could not identify a suspect.
In just 3,944 cases did officers manage to track down a culprit and charge them with either theft of a vehicle or aggravated vehicle taking, known more commonly as joyriding.
The West Midlands force had the lowest detection rate, with just 144 of its 12,866 cases ending with somebody being charged.
In London, the figures were almost as bad, with officers managing to track down and charge a suspect in just 547 of the 26,672 car thefts reported.
Parts of the capital have been plagued by brazen thieves who use tow trucks with false number plates to haul expensive vehicles away from parking spots.
At the other end of the charging spectrum, Dyfed-Powys in Wales managed to solve almost 13 percent of cases while officers in
Norfolk charged someone in connection with 12 percent of car thefts.
Five years ago the overall detection rate was significantly better, with 14,000 fewer reports of cars being stolen but 4,200 more cases leading to people being charged.
Senior police officers say organised crime gangs are behind many of the thefts and have had top level meetings with government to discuss ways to tackle the growing problem.
There are anecdotal reports from some areas that police numbers are so stretched, car crime has been sidelined as forces prioritise more serious offences.
Jack Cousens, from AA Insurance Services, said: "Vehicle theft is rising steeply. We are worried more cars will be taken this year as gangs continue to attack innocent drivers and their prized possessions."
The National Police Chiefs' Council said: "The increase in vehicle theft is clearly linked to organised crime and police are putting more resources into tackling it.
"This is not a low-level offence – it is a serious crime which causes distress and upset to victims and we take it very seriously."


[ad_2]

Post source: Express