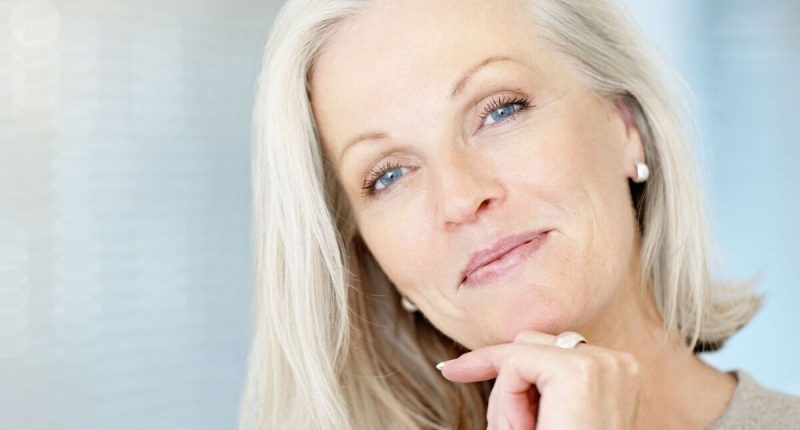 A hair expert has explained four vital techniques to keep hair thick, healthy, and youthful. She promises various oils are among the tricks to anti-age your hair.
Taylor Rose is a hair expert with a massive following thanks to her expertise. The certified trichologist from Los Angeles has "a passion for helping women regrow their hair."
She has a massive 1,000,000 followers on her TikTok account @thehealthyhur and a huge 448K followers on her Instagram account @thehealthyhur.
She spoke exclusively with Express about how women can make their hair look younger with products, treatments, and habits.
The key to hair looking younger is helping it to look healthy. To this end, Taylor first recommended "bond repair treatments, like Olaplex & K18" which she says "are helpful in preserving healthy, shiny hair."
K18 claims to reverse hair damage in just four minutes. The full-size leave-in molecular repair hair mask from the brand costs $75 but it is rated 4.6 stars out of 6,640 reviews.
READ MORE: 'It's the superstar of anti-aging': Dermatologist shares the effective skincare product
Weekly hair masks are essential for keeping hair looking healthy and young, Taylor says. She explained: "Weekly hair masks help hair retain moisture and shine.
"My favorite is the Strengthen and Restore line from Shea Moisture."
As well as specific bonding treatments and hair masks, Taylor says you could try "lightweight oils, like jojoba oils, on the ends of hair help hair look shiny and young."
Lastly, it's important to get a regular haircut. Taylor said: "Trimming hair every three months helps keep ends healthy and fresh, leading to a younger, healthier look!"
Another hair expert has recently explained the best way to cover grey hairs. Mandy is a qualified trichologist and an expert in hair health and scalp health.
She has a huge 333.4K followers on her TikTok account @mandybthairapy where she shares tips on how to care for your hair and the best products to use.
Mandy said: "There is no magic 'cure' for gray hair, yet! Science is always evolving and changing. With projects like CRISPR Genom Editing, there may be a possibility of being able to change this sequence in the DNA or Stem Cells within the follicle to reverse or prevent gray hair.
"Unfortunately, we are years away from this breakthrough science. It is not a defined science quite yet, so for now the best way to cover gray hairs is hair color."
Mandy advises: "Make sure your hairstylist is having a thorough consultation with you and giving you the services you desire whether that is full gray coverage or gray blending."




Post source: Express