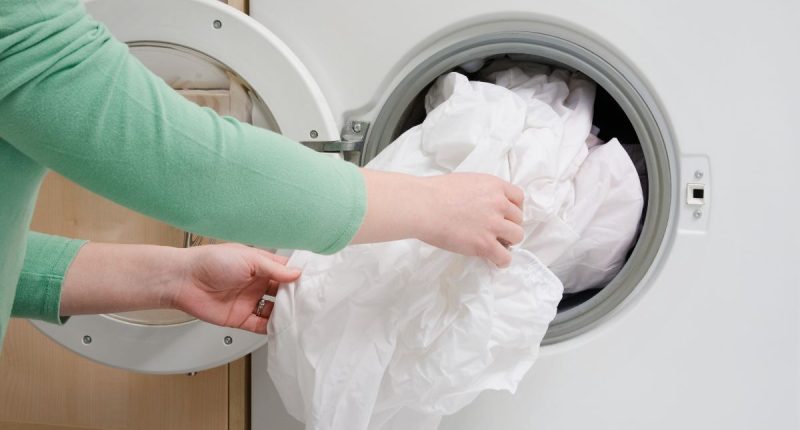 Washing machines may make our lives easier by keeping our clothes clean and smelling fresh
But it's easy to forget that the household appliances also need their own maintenance to keep them clean and functioning proplerly.
While cleaning the inside of the machine may be a gruelling task, not doing so can result in some disgusting side effects as one woman discovered.
Jessie Marie left jaws dropping online after she revealed a hidden compartment that had become unpleasant, and several people admitted to not knowing of its existence, reports The Mirror.
TikToker @jessiee_marie, who has more than 4,000 followers on her account, grossed people out after she revealed the hidden compartment inside her washer.
After spotting someone taking apart their washing machine on the popular video-streaming service, Jessie braved her appliance to try first-hand.
On the bottom of the washing drum, the TikToker pulled on a plastic handle, which appeared to easily remove.
"Just found out you can take out this piece in your washing machine," Jessie explained.
After removing the part of the washing machine, there lay grime and dirty underneath, which left some astonished.
Since posting, her video has surpassed a whopping 8.1 million views to date.
Captioning the post, Jessie wrote: "Saw someone do this on TikTok and I had to try it."
While the viral video raked in thousands of comments, TikTok users admitted that they would not be giving this life hack a try anytime soon.
"After seeing this I shall not be removing mine," one persona admitted.
Someone else wrote: "Out of sight out of mind."
A third person penned: "I'd throw the whole thing out, ain't gonna be doing all this."
Meanwhile, a different TikTok user wrote: "The way my jaw dropped knowing mine probably looks like that."




Post source: Express