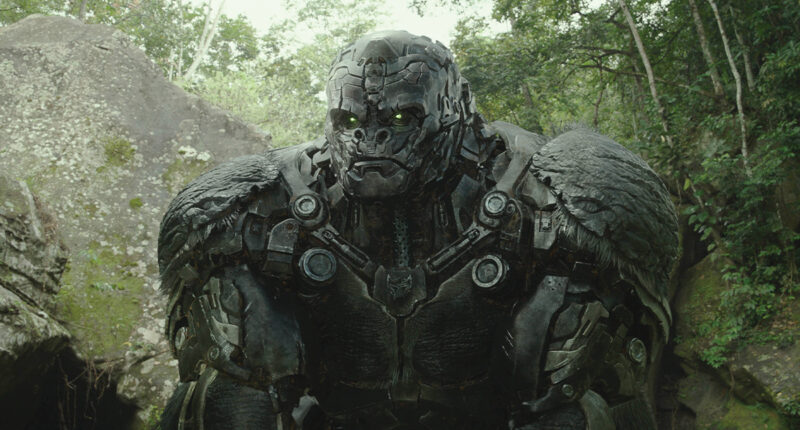 "The first week we were on set, I thought I and my AD could speak into these big megaphones pretending to be Optimus Prime or Cheetor, and the cast could bounce off that, but we aren't actors," Caple says. "Even though the actors were amazing, I felt we needed to bring another layer of realism to it, so on our third or fourth day, we found it in our budget to cast actors and put earpieces in our actors' ears, and I'd have five or six voice actors off camera. The actors would hear that while acting opposite a tennis ball on a stick, and it made a world of difference. I tried to cast people locally who could be similar to, say, Michelle Yeoh [who voices Airazor in the film] and have her regal elegance, which created a whole different experience."
Caple is not signed on to direct another Transformers (yet), but he has no shortage of ideas for where to take the franchise next.
"I introduced Unicron. I was dying for Unicron to show up in a live-action movie, and to be honest, I'll put it out there, I want him to be across the next two or three films, a really huge major villain," he says.
Caple also wants to expand the Transformers universe in a far more literal sense.
"I feel like we spent a lot of time on Earth, and it'd be interesting to see what else is out there, there are different Transformers and different planets, and we just need the right vehicle and the right team to really do it," he says. "I feel like this was the foundation of that, of something really special."