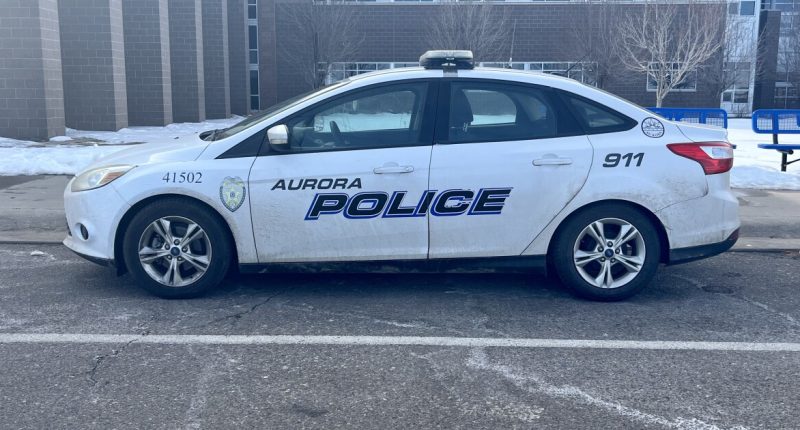 AURORA, Colo. — The Aurora Police Department announced Monday it will join the 30×30 Initiative, a national movement working to increase the number of women in law enforcement. Right now, just 11% of the department's sworn officers are women.
Michelle Aguayo joined Aurora PD in 2020 and became the school resource officer for Vista Peak Preparatory not long after in November 2021. She says she's always wanted to be a police officer, with the dream of becoming a detective one day — maybe.
"I actually love this position now, so I don't know if detective will be the end goal or not," said Aguayo.
Aguayo is part of the 11% of women who make up Aurora's police force, and she's proud of it.
"I feel like women need to feel more empowered to be able to do this kind of job to see more representation," she said.
The goal of the 30×30 Initiative is to have women make up 30% of police recruitment classes by 2030. According to the initiative, women make up only 12% of sworn officers and 3% of police leadership in the U.S.
Aguayo says she's excited her department has signed the pledge.
"If I can do it, they can do it," she told Denver7.
Research suggests that women officers use less excessive force, are named in fewer complaints and lawsuits, are perceived by communities as being more honest and compassionate and see better outcomes for crime victims, especially in sexual assault cases.
"I've been here for eight or nine weeks. I don't think I've seen a single complaint yet involving a female officer since I've been here come to my desk. Not one yet, anyway," said Interim Aurora Police Chief Art Acevedo. "Now does it mean women are perfect, no."
Acevedo says the 30×30 Initiative is something he's always believed in.
"I think women make phenomenal police officers. They tend to use their intellect first," he said.
Acevedo says the department is taking several steps to reach its goal by 2030.
"We're starting with our messaging specifically tailored to women, our messaging carried out by women officers," he told Denver7.
The department is also using tactics like informational academies for women to encourage recruitment and more.
"Anytime you're trying to make the department better, anytime you're trying to make the department more diverse, including gender diversity, it speaks to a commitment to be an organization that has the welcome mat for all segments of society," said Acevedo.
As for other police departments in the Denver metro area, the Denver Police Department reports 15.48% of its officers are women, while the Boulder Police Department says 20% of its officers are women. Both the Denver and Boulder police departments have taken the 30×30 pledge.
If you're interested in joining Aurora PD, click here.
---
The Follow Up
What do you want Denver7 to follow up on? Is there a story, topic or issue you want us to revisit? Let us know with the contact form below.