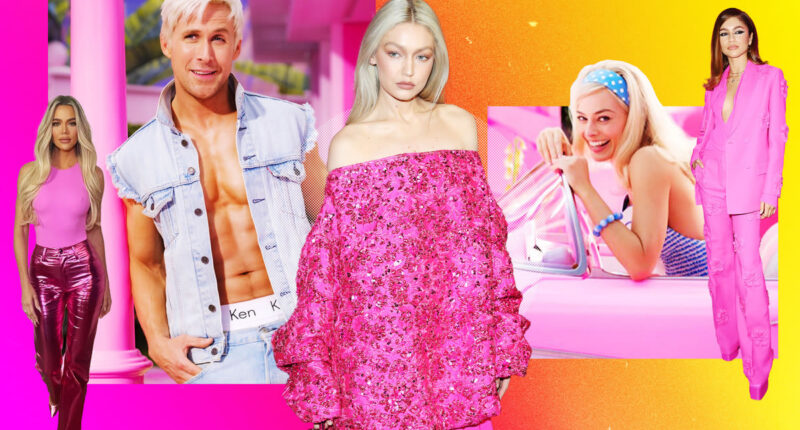 In July 2023, Barbie, the next film from Academy Award-nominated director Greta Gerwig, is scheduled to hit theaters. A year out from its release date, the movie, which stars Margot Robbie as the iconic plastic doll and Ryan Gosling as her loyal paramour Ken, is already generating reams of online buzz due to paparazzi shots of its costumed stars on the job.
You'd have to be living under a rock to avoid the pictures: Robbie and Gosling in pink. fringed cowboy attire, complete with drawstring bell-bottoms and pure white Stetsons. Robbie sporting extra-long blond extensions. Gosling looking like country-and-western Elvis.
The getups, which are rumored to have been designed by past Gerwig collaborator Jacqueline Durran, are unhinged, and nobody seems to be able to shut up about Barbie's hysterical-neon ensembles. In one shot, Robbie and Gosling can be seen clad in homages to 1995's Hot Skatin' Barbie: hot-pink biker shorts, fluorescent patterned vests, and highlighter-colored roller blades topped off with retro visors.


Post source: TDB