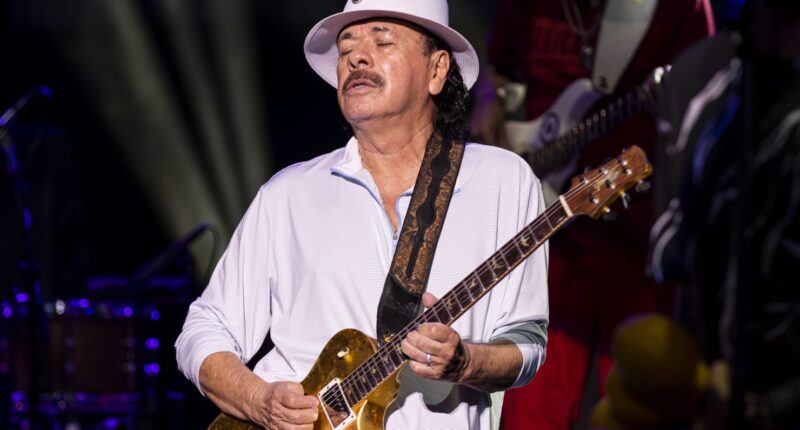 On Tuesday night, legendary musician Carlos Santana collapsed onstage during a concert in Michigan.
The 74-year-old was about twenty minutes into his set at the Pine Knob Music Theatre in Clarkson, an outdoor venue on the edge of Detroit, when he passed out, prompting medical staffers to sprint onstage, cover him in a tarp, and wheel him off.
"Medical personnel on stage. Crowd asked to pray for him because of a 'serious medical' issue," reported Roop Raj of local Fox 2 Detroit.
Video captured by a fan showed Santana waving to the crowd as he was being wheeled away.
In early February, Santana announced that he and members of his band had contracted COVID-19, prompting them to cancel a number of tour dates. And late last year, the 10-time Grammy winner and trailblazing Mexican maestro called off a number of dates in his Las Vegas residency due to his recovery from heart surgery.
"Just wanted to share with you some clarity with specificity what's been going on with my physicality," Santana said in an online video. "There's been rumors flying around here and there about this and that. So, I'm here to just crystallize and make it clear. Last Saturday, I had an incident where I asked my wife, Cindy, to take me to the hospital because I had this thing happening in my chest."


Post source: TDB