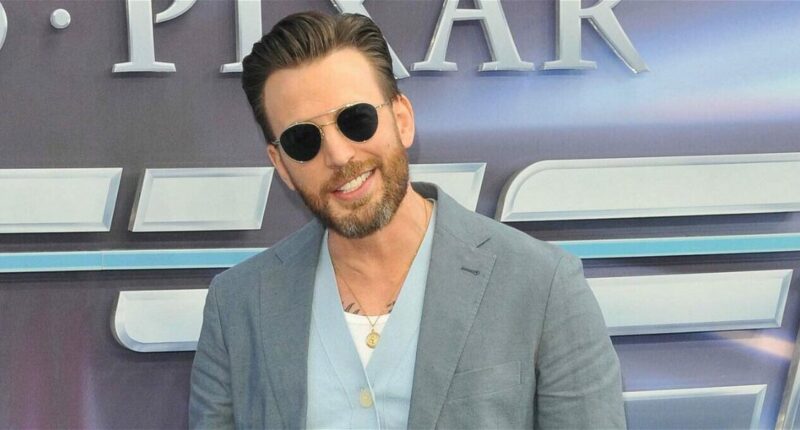 Actor Chris Evans has no intention of slowing down his accumulation of film credits following the conclusion of his seven-film run in the Marvel Cinematic Universe. The MCU actor is now working on a few projects, such as "Ghosted," "Red One," and "Project Artemis," where he will portray roles ranging from goofy to his recurring action hero persona.
Evans will have a huge filmography when his career is ultimately over because of his decision to continue at such a pace. A biography of his life is also a very feasible prospect, just like it is for most seasoned performers who have had a notable impact in Hollywood.
Although it is uncertain who would play Evans in a biopic if one ever gets made, the "Lightyear" actor recently stated who he believes would most accurately tell a story about his life if and when such a film were ever to be made.
'Let's Cast Adam Driver'
In a recent interview with Buzzfeed, Evans covered a variety of topics related to his life and active projects. As the conversation hit its stride, the actor was questioned about who, in his opinion, would best represent him in his biography.
Evans contemplated the ideal candidate for the role for a time before surprisingly choosing a fellow Hollywood colleague, Adam Driver.
"Let's cast Adam Driver, see what he does!" the actor said.
On whom would best play his brother Scott in a similar biography, Evans gave a hilarious answer. "And who would I cast to play Scott? God, that's a good question. I don't know, I think only Scott can play Scott," Evans said.
Given that neither actor had been on the same big screen as the other, Evans' decision to cast Driver as him in a biopic was unexpected. It is unclear why the MCU star appeared confident that Driver would do a decent job as neither actor is also known to be involved off-screen.
On this, one can only assume that Evans is a huge admirer of the work of his colleague and would be curious to watch him perform in his biopic.
Chris Evans Almost Replaced Adam Driver In 'House Of Gucci'
While Evans has shown interest in Driver playing him in the case of a future biography, the MCU star was once considered to take on a part that had been written for the "Star Wars" actor.
A now-deleted Reddit thread claims that Evans was a contender to take Driver's spot as Maurizio Gucci in Ridley Scott's "House of Gucci." The showrunners weren't sure whether Driver's schedule would let him play the contentious former CEO of the Gucci fashion brand at the time of casting.
Driver's schedule finally became vacant at the last minute, and he was cast in the role. Lady Gaga, who previously starred alongside Bradley Cooper in the love story "A Star Is Born," also played a big part in the movie as Patrizia Reggiani.
Is Adam Driver Suited For The Role Of Chris Evans?
Driver might not immediately come to mind as Chris Evans' replacement due to the difference in roles they have performed throughout their respective careers. In addition to playing Kylo Ren in "Star Wars," Driver is best renowned for his strong performances in character-driven independent movies like "Marriage Story," "Hungry Hearts," "Silence," and "BlacKkKlansman."
On the other hand, Evans is viewed by the general public as the embodiment of the all-American superhero as a result of his depiction of the morally upright, shield-wielding Captain America in the Marvel Cinematic Universe.
If Driver is asked to play Evans, these discrepancies could make it difficult for him to project the correct image of the character. In most biographies, the actor would perform better if he embodied many comparable personalities, which is not the case with the renowned Hollywood duo.
The Age Constraint
Driver is unquestionably one of the best actors to have ever graced Hollywood, so one could not rule off the chance of his succeeding in the part. The "Star Wars" actor has a plethora of awards to his name, including a Tony Award, two Academy Awards, two British Academy Film Awards, two Golden Globe Awards, and four Primetime Emmy Awards. A testament to his versatility in playing a wide range of characters.
However, the "Gifted" actor's age likeness to Driver is the final major obstacle standing in the way of his taking such a role. Evans probably doesn't have any intentions of filming his own biography right now, and when he gets around to doing that, Driver would be too old and worn out from aging to play the part of someone of that age.
Choosing Driver as an alternative to Evans will ultimately just be a tale that appears in a hypothetical situation.


Post source: The blast