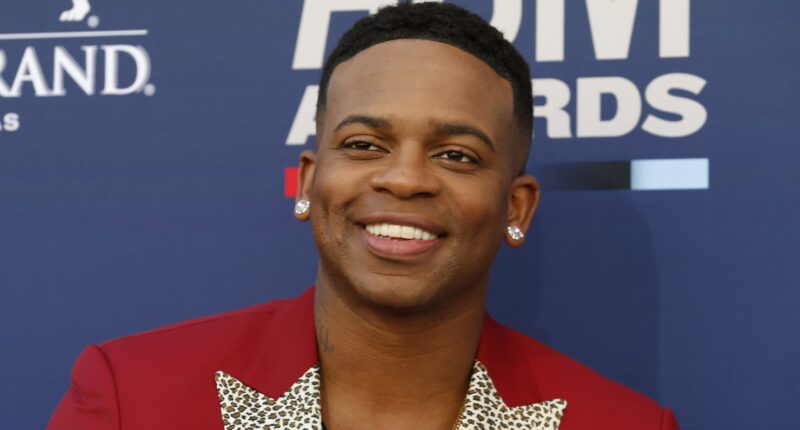 Country singer Jimmie Allen's music label dropped him on Friday after a second woman sued him for sexual assault, claiming he secretly filmed the encounter without her knowledge.
"BBR Music Group has dissolved its relationship with Jimmie Allen, he is no longer an active artist on its roster," the label said in a statement.
Indeed, Allen's photo no longer appears on the website for BBR, which counts country stars Jason Aldean and Lainey Wilson among its artists. The label had previously suspended Allen after his ex-manager accused him of rape and he claimed their contact was consensual.
The new lawsuit, which was first reported by Variety, claims that "Allen sexually assaulted Jane Doe 2 in his hotel room and then passed out."
Allen's bodyguard is also named in the lawsuit; The accuser says that the singer's employee followed her through an airport to get her number for the singer after they randomly met on a flight.
At first, Allen's accuser consented to having sex with him in his Las Vegas hotel room, but "as their encounter progressed, Allen penetrated Plaintiff during sex with his penis and without a condom. Allen told Plaintiff he wanted to get her pregnant. Plaintiff said no… He refused," the suit states.
In addition to the sexual assault charges, Allen's accuser is suing for invasion of privacy, battery, and emotional distress.
In the lawsuit, Allen's accuser says that she discovered the singer had been recording the encounter secretly when she noticed his phone discreetly set in the closet of the hotel room where the alleged assault took place.
The suit says the woman took the phone when she left Las Vegas and turned it over to the police.
Earlier this week, Allen was dropped from the Western Idaho Fair as a result of the suit from his his ex-manager. He denied her allegations.
"The simple fact is, her accusations are not only false, but also extremely damaging," Allen said. "I've worked incredibly hard to build my career, and I intend to mount a vigorous defense to her claims and take all other legal action necessary to protect my reputation."
Post source: TDB