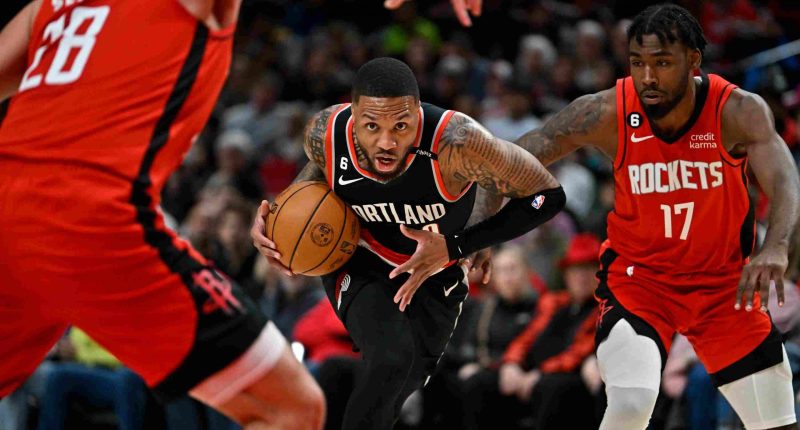 Portland Trail Blazers superstar Damian Lillard has recently spoken out against the NBA's obsession with championships and highlighted a player he believes has the potential to score 100 points in a game.
In an interview with Yahoo Sports, Lillard expressed his frustration with the constant focus on championships as the ultimate measure of success in the NBA. "There's only one team that gets to hold the trophy every year," he said. "That don't mean everybody else was a failure. It's a lot of great players that I'm sure would've loved to have won a championship, but it just didn't happen for them."
Lillard went on to explain that individual accomplishments should also be celebrated, and that the NBA should not solely focus on championships. He pointed to Wilt Chamberlain's 100-point game as an example, saying, "People talk about Wilt's 100-point game to this day. It's something that's bigger than just winning a championship."
Lillard also identified Bradley Beal of the Washington Wizards as a player he believes has the potential to score 100 points in a game. "Bradley Beal is probably the only person in the league that can score 100," he said. "He can shoot the ball from anywhere on the floor, and he can get to the free-throw line. He has the skillset and the mentality to do it."
Beal, who is currently one of the NBA's leading scorers, has had several high-scoring games in his career, including a 60-point performance against the Philadelphia 76ers in 2021. While scoring 100 points in a game is a rare feat that has only been accomplished once in NBA history, Lillard's praise for Beal highlights the respect and admiration that exists between players in the league.
In conclusion, Damian Lillard's recent comments on the NBA's focus on championships and his identification of Bradley Beal as a player with the potential to score 100 points in a game provide an interesting perspective on the sport. While championships are undoubtedly important, individual achievements and accomplishments should also be celebrated and recognized. Lillard's praise for Beal also highlights the camaraderie and respect that exists between players in the NBA.
Read more: LA Lakers Rumours: Have LeBron & Co missed the chance to sign Kyrie Irving?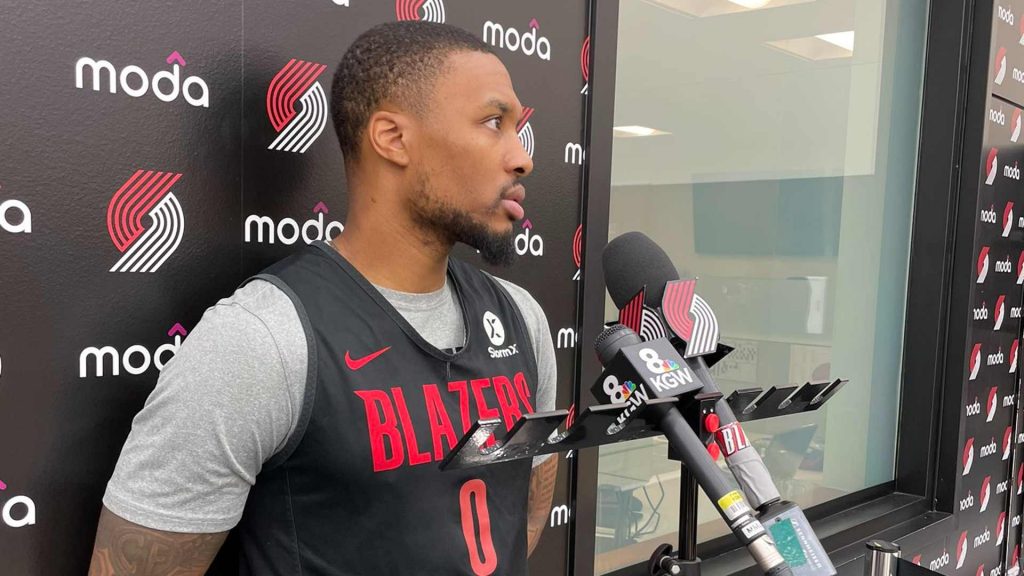 Damian Lillard overall performance:
Damian Lillard is a superstar in the NBA and is widely regarded as one of the league's top point guards. He has established himself as one of the most dynamic and skilled players in the game, with a combination of scoring, playmaking, and leadership abilities that make him a valuable asset to his team.
Lillard was drafted by the Portland Trail Blazers in 2012 and has spent his entire career with the team. He has quickly become the face of the franchise and has led the Blazers to multiple playoff appearances and deep runs in the postseason.
One of Lillard's greatest strengths is his ability to score the basketball. He has a deadly jump shot and can score from anywhere on the court, whether it's from beyond the arc, off the dribble, or in the mid-range. He has averaged over 20 points per game in each of his seasons in the NBA and has been named to the All-Star team six times.
Lillard is also an excellent playmaker and has the ability to create scoring opportunities for his teammates. He is a skilled passer and has a great understanding of the game, allowing him to find open teammates and make the right decisions on the court.
In addition to his on-court abilities, Lillard is also known for his leadership and competitive spirit. He has a strong work ethic and a drive to win that motivates his teammates and sets the tone for the entire team. He has been named a team captain and is respected by his peers and coaches alike.
Overall, Damian Lillard's performance on the court is nothing short of outstanding. He is a dynamic scorer, a skilled playmaker, and a natural leader, making him one of the most valuable players in the NBA. His impact on the game of basketball is undeniable, and he continues to push himself and his team to new heights with each passing season.
Get the latest from Sportslumo.com by following us on Instagram, Twitter, and YouTube