Republicans jeered at President Biden Tuesday night after he used his State of the Union speech to call for an answer to America's fentanyl problem, which prompted some lawmakers to yell "border!" in the House chamber to indicate he should close the southern border, and one Republican to shout, "It's your fault."
"Fentanyl is killing more than 70,000 Americans a year," Biden said before he was interrupted.
When Republicans indicated Biden needs to close the border, Biden replied, "You got it," but didn't follow up with any details.
"So let's launch a major surge to stop fentanyl production, sale, and trafficking, with more drug detection machines to inspect cargo and stop pills and powder at the border," Biden continued.
Biden's comments came after he announced one of his guests, Doug Griffin, who has worked as a drug overdose awareness activist since his daughter died of a fentanyl overdose. Overdose deaths increased 15% in 2021 to 106,699, which marked the highest total in history.
LAWMAKERS ASK BIDEN TO ADD OFFICE OF NATIONAL DRUG CONTROL POLICY TO CABINET AMID RECORD OVERDOSES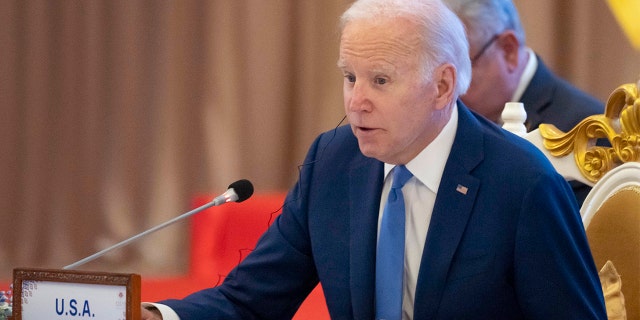 Immigration hawks slammed President Biden for his decision to highlight fentanyl overdoses, which they said is caused in large party by his open border policies.
"It's simply incredible that the Biden administration has the audacity to highlight fentanyl poisonings and other drug overdoses as a national crisis, when their policies have been central to causing that crisis in the first place," Tom Homan, the former acting director of the Immigration and Customs Enforcement, told Fox News Digital. "A tidal wave of these drugs is flooding into our communities every single day, but Joe Biden, DHS Secretary Mayorkas and the rest of the Biden administration continue to double down on policies that now have a two-year track record of failure."
Charles Lehman, a fellow for the Manhattan Institute who works on criminal justice policy, said the Biden administration's National Drug Control Strategy is not helping reduce fentanyl overdoses.
"It's not obvious to me that they're treating this as a crisis in so far as they are not addressing a new strategy," Lehamn told Fox News Digital. "There was very little in there that was original or innovative."
KIDS UNDER 14 ARE DYING OF FENTANYL POISONING FASTER THAN ANY OTHER AGE GROUP: ANALYSIS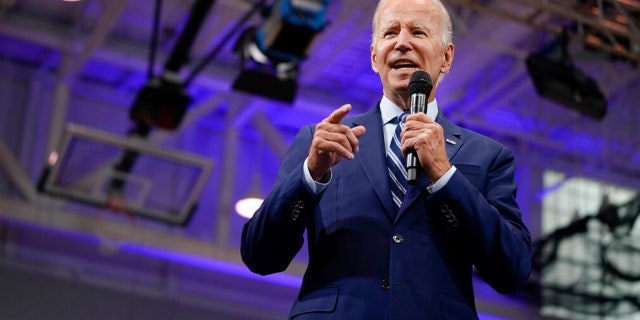 The Drug Enforcement Administration announced in December that it seized more than 50.6 million fentanyl-laced pills and more than 10,000 pounds of fentanyl powder in 2022.
"DEA's top operational priority is to defeat the two Mexican drug cartels — the Sinaloa and Jalisco (CJNG) Cartels — that are primarily responsible for the fentanyl that is killing Americans today," said DEA Administrator Anne Milgram.
Derek Maltz, a retired DEA agent of 28 years, said the historical level of overdoses shows the agency was only able to capture a portion of the poisonous drug, which he attributed in part to the mass migration to the southern border that is often used by the cartel as a distraction to smuggle product. He said if Biden were serious about countering fentanyl deaths, he would secure the southern border and take aggressive action against the cartel.
"We need to shut down the supply so we can deal with the poison," Maltz told Fox News Digital. "If you ever have a leak of water in your house, and you call the plumber, he shuts down the main valve. Then you can deal with all the issues in the house. We need aggressive approaches. We don't need 'soft on crime.'"
CRACK PIPES FOUND IN 'SAFE SMOKING KITS' POTENTIALLY FUNDED BY TAXPAYERS: REPORT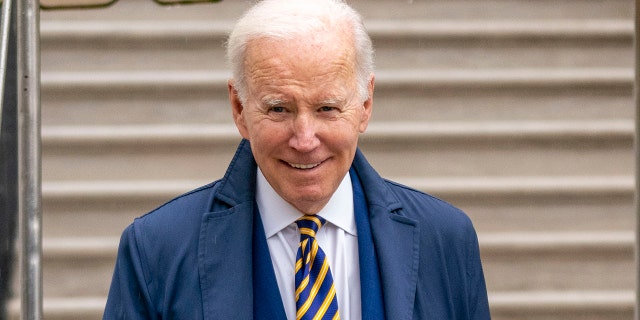 CLICK HERE TO GET THE FOX NEWS APP
The White House did not respond to a request for comment.
Andrew Arthur, a resident fellow for the Center for Immigration Studies and a former immigration and national security official at the Department of Justice, said Biden must shift his drug policy focus to ensuring fentanyl does not reach the streets of the U.S.
"If the White House is focused on demand reduction, good luck," Arthur told Fox News Digital. "Anybody who has had a loved one who had an addiction issue knows that it's very difficult to just say no when the drugs are available."