A Twitter user identified by her handle as @derinmama has narrated how the ghost of her boyfriend who was killed during the EndSARS protest, visited her and subsequently gave her his password.
The lady disclosed that this happened before he (Okechukwu Nathaniel) was laid to rest. She stated that she was in need of his SuperHi password, asked him for it and went to sleep for a few hours and got the password.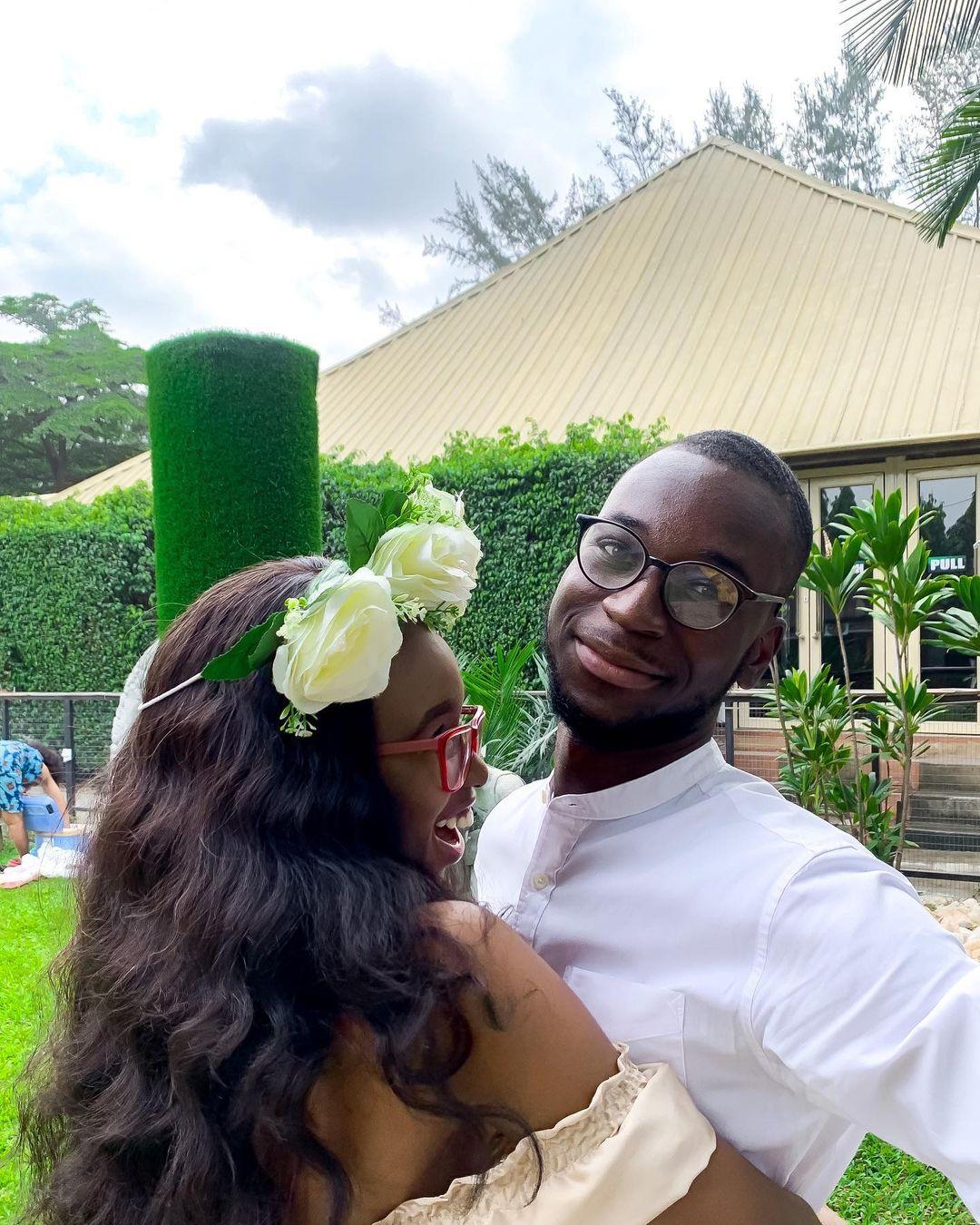 She wrote: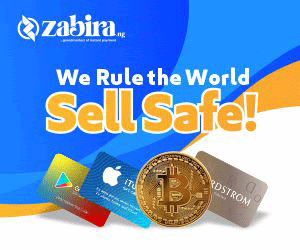 "After Oke passed (before he was laid to rest), I needed his SuperHi password and I asked him. Anyway, I slept for a few hours and I got it. I can(t) explain how but I'm not making this up. Spirituality is real and unexplainable.
I have a lot more stories. From how I saw that something was about to happen to how he came around to say goodbye after passing the night before we identified his body. Whenever I think of these things, I randomly wonder what on earth. These are no coincidences."
Refer to the tweet below: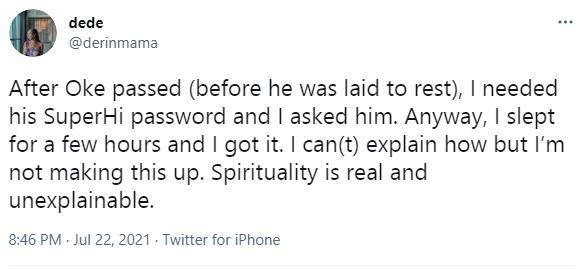 This post first appeared on Gistreel.com