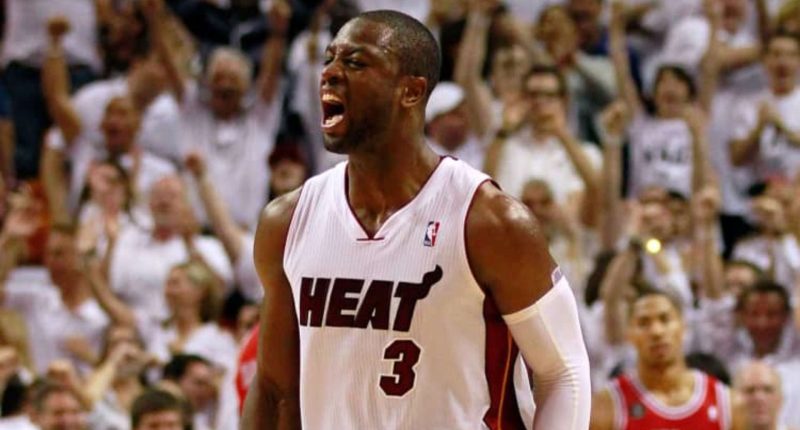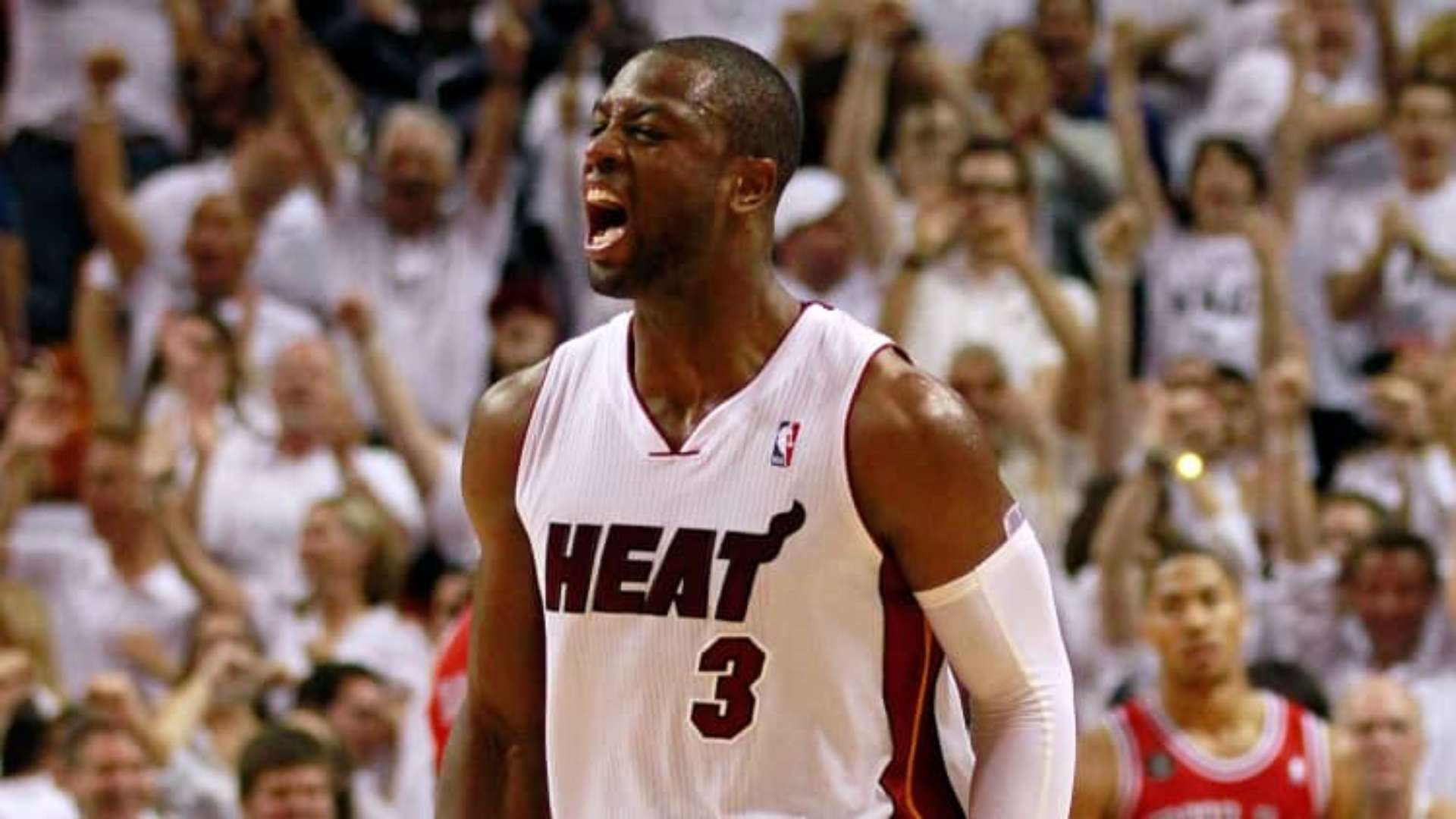 Miami Heat legend Dwayne Wade was there to watch his old team at work. Midway in the fourth quarter, with the Miami Heat holding on to a one-point lead, Jimmy Butler returned to the court at his normal time. In less than three minutes, the Heat had a 12-point lead and were in a position to secure a crucial victory.
Butler ended with 35 points and nine assists, Tyler Herro scored 14 of his 22 points in the crucial fourth quarter, and the Heat defeated the New York Knicks 127-120 on Wednesday night to get closer to avoiding the play-in bracket.
Following the victory, it was seen Dwayne Wade made his way to appreciate his former team's performance against the Knicks hugging Heat's coach Erick Spoelstra, and Jimmy Butler reminiscing his old times.
READ MORE: '4 Days of 40' – Celebrating Udonis Haslem's 20-year NBA career
Miami Heat wins 127-120 against the Knicks
On Wednesday night, Jimmy Butler led the Miami Heat to a 127-120 victory against the New York Knicks with a game-high 35 points and nine assists. Early in the fourth quarter, Miami was down by two points when the Heat answered with an important 16-2 run. Miami defeated the Knicks for the first game in three tries this season, and New York never recovered.
The Heat shot 57 percent throughout the game, going 16 for 28 on three-pointers (57.1 percent). Butler scored at least 30 points for the eighth time this season, adding four steals and only one mistake. He connected on 11 of his 19 field goal attempts, including 2 of 2 from beyond the arc. Also, he made 11 of his 14 free throw attempts.
Butler made at least 10 free-throw attempts for the sixth game in a row. Tyler Herro contributed 22 points and Gabe Vincent added 19 points as Miami (40-34) won its fourth consecutive home game.
RJ Barrett (26 points), Jalen Brunson (25 points), and Quentin Grimes were the top scorers for New York (42-32) (22 points). With six of ten tries from beyond the arc, Grimes was the game's best three-point shooter.
NBA All-Star Knick Despite having a rough night that featured a technical foul, Julius Randle was limited to 15 points. He had a team-high nine assists while making only 7 of his 16 shot attempts, including 1 of 5 3-point attempts.
Game was fierce
The game was fierce, as seen by one third-quarter play that resulted in the fall of three players: Kevin Love of Miami, Brunson, and Isaiah Hartenstein of New York. In the opening period, which saw four lead changes and two ties, the Knicks came out on top 32-31. The Knicks, on the other hand, pulled together near the conclusion of the third quarter and went into the fourth quarter down 92-86. With 9:35 remaining in the fourth, a Mitchell Robinson dunk off a Josh Hart lob gave New York the lead once again. Miami, though, rallied on a 16-2 run after falling behind 100-98 to grab the lead and the win.
Get the latest from Sportslumo.com by following us on Instagram, Twitter, and YouTube