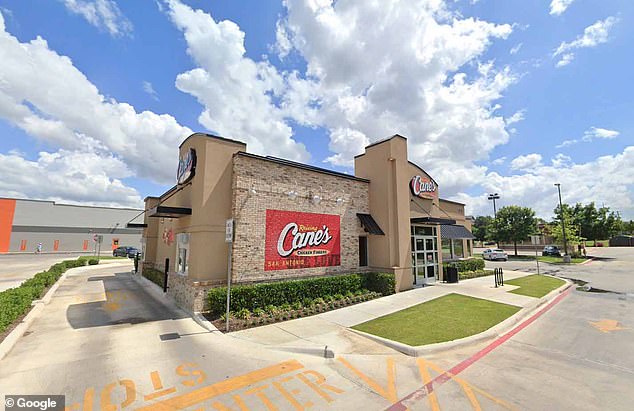 Not-so fast-food restaurant chains Sonic and Raising Cane's are experiencing product shortages due to system outage affecting distributor company Ben E Keith
Affected restaurants include the Louisiana chicken chain and drive-thru option
For an explanation, staffers cited a system 'outage' at Texas based Ben E. Keith
Both eateries have apologized for delays, blaming them on 'supply chain issues'
Texans looking for a meal at two prominent fast food eateries were left out of luck over the weekend, as several restaurants suffered temporary closures and item shortages due to a suspected system hack affecting its distributor.
Affected restaurants include Louisiana based chicken chain Raising Cane's and stalwart drive-thru option Sonic, both of which sported signage Sunday confirming that they were either closed or experiencing scarcity of certain ingredients.
As for an explanation, staffers cited an 'outage' currently being felt at Fort-Worth based Ben E. Keith, which on Monday issued a statement confirming issues with their systems, that left trucks unable to make deliveries for days.
Several looking for a simple meal of chicken fingers – or a refreshing Sonic Blast – were subsequently met with sadness on Sunday, greeted with closed doors instead of the usual red-shirt clad staffers, with little explanation.
Both companies have since apologized for the delays and shortages, blaming them on missed deliveries and supply chain issues.
Texans looking for a meal at the famed chicken joint were left out of luck over the weekend, as several restaurants suffered temporary closures due to suspected hack of its distributor 
Renowned drive-thru option Sonic, meanwhile, was also affected, offering customers apologetic messages Sunday saying they were short certain ingredients
The weekend saw several Cane's across the Lone Star state shuttered, while digital signs seen on Sonic Drive-In screens bore apologetic messages notifying diners that some of their favorite menu items were not available 'due to nationwide supply issues.'