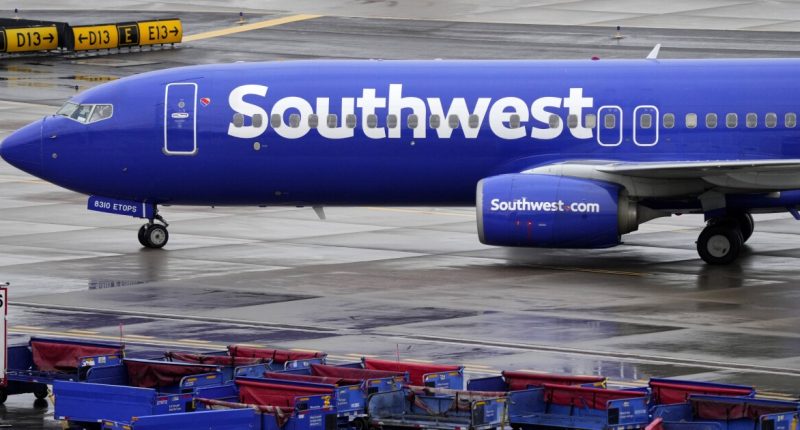 Southwest Airlines says its December systems failure cost the company $800 million, as the airline announced a $220 million loss in the fourth quarter of 2022.
Southwest canceled nearly 17,000 flights over a 10-day span at the end of last year as it was throttled by technology issues.
Experts told Denver7 that antiquated software and a lack of adaptability in Southwest's point-to-point flight scheduling model led to the widespread failure.
Why did Southwest have more trouble than other airlines?
The federal government is investigating whether Southwest knowingly violated federal deceptive practices laws by scheduling more flights than it could handle in December. The airline says it is also conducting its own investigation into the service disruption.
Southwest had projected that it would lose money as a result of the mass cancellations, but the adjusted loss of 38 cents per share was worse than the 7 cents per share that Wall Street had forecasted.
Still, it wasn't the airline's worst quarter of 2022. Southwest reported a $278 million net loss in the first quarter of 2022, which it attributed to the prevalence of the Omicron variant of COVID-19.
Here's how the fourth-quarter earnings stack up to other recent earnings reports:
Despite the fourth-quarter losses, Southwest reported $723 million in annual earnings in 2022.
The airline said it expects to lose money again in the first quarter of 2023, but that it was "encouraged" by booking trends for March. Southwest President and CEO Bob Jordan said he still expects "year-over-year margin expansion for full year 2023."
American Airlines, meanwhile, gave more proof of air travel's recovery, reporting a better-than-expected $803 million in net income in the fourth quarter.
An untold story from a veteran flight attendant about Southwest Airlines meltdown