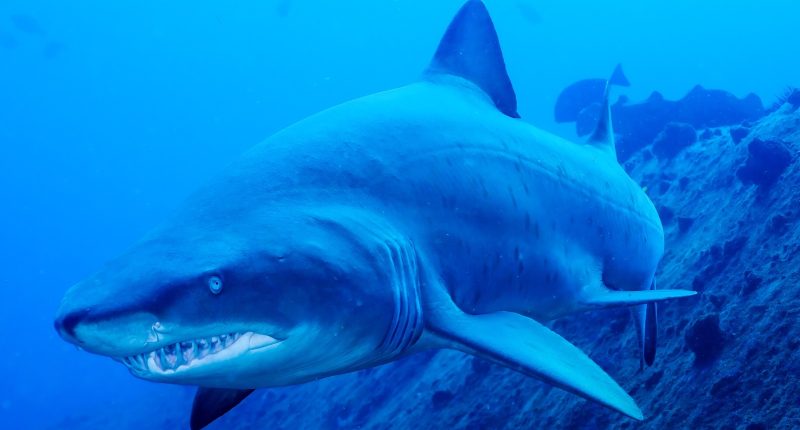 Fear of sharks — what with their size, their teeth, and the "Jaws" movie franchise — is logical. These animals, however, are to be respected and understood, not feared. Sharks are not all huge, fearsome killers. Guinness World Records states that the smallest shark species on the planet is believed to be the dwarf lantern shark: mature males are reportedly just 6.3 to 6.8 inches (16 to 17.5 centimeters) long.
Even those infamous powerhouses — the great white sharks — are the furthest thing from ravenous human hunters. The October 2021 study "A shark's eye view: testing the 'mistaken identity theory' behind shark bites on humans" in the Journal of the Royal Society Interface supports the notion that white sharks generally bite humans only because they mistake them for their actual prey. The scientists studied the way humans move in the water, the shape they take, and so on and compared the data with that of seals.
"From the perspective of a white shark," the experts concluded, "neither visual motion nor shape cues allow an unequivocal visual distinction between pinnipeds and humans, supporting the mistaken identity theory behind some bites." Younger white sharks seem to be more likely to bite humans, the study goes on, and there's still uncertainty as to why attacks with no provocation occur. They remain rare, though. In fact, a person seems to be statistically more likely to be killed by a champagne cork than a shark.