Former President Trump will attempt to end birthright citizenship for illegal immigrants if he wins re-election in 2024, he announced Tuesday.
Trump said he would sign an executive order to that effect "on day one" after gaining office. He said the order will instruct federal agents that the "correct interpretation of the law" does not grant citizenship to the children of illegal immigrants regardless of their birthplace.
"Joe Biden has launched an illegal foreign invasion of our country, allowing a record number of illegal aliens to storm across our borders," Trump said in a video posted on Twitter. "Even though these millions of illegal border crossers have entered the country unlawfully, all of their future children will become automatic U.S. citizens. Can you imagine?"
"This policy is a reward for breaking the laws of the United States," he added.
GOP-LED STATES STEP UP WITH TROOPS, LAW ENFORCEMENT TO HELP TEXAS TACKLE BORDER WOES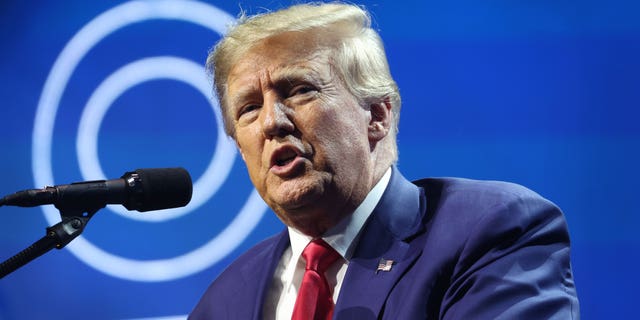 MISSISSIPPI GOV TATE REEVES SENDS NATIONAL GUARD TO US-MEXICO BORDER
Trump said the policy as it exists today serves as a "major incentive" for illegal immigration.
Illegal immigration has exploded at the U.S.-Mexico border under President Biden's administration. U.S. Customs and Border Protection tracked roughly 100,000 border encounters per month when Biden took office, but the agency now tracks well over 200,000 per month.
Late last year and in the opening months of 2023, CBP tracked over 230,000 encounters each month.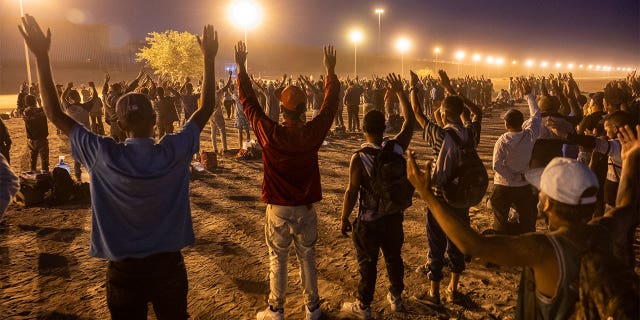 Trump went on to say that his executive order would also target "birth tourism," the practice in which pregnant foreigners take trips to the U.S. while in the final weeks of pregnancy, allowing their children to be born in the U.S. and become citizens.
"At least one parent will have to be a citizen or a legal resident for them to qualify [for citizenship]," Trump said. "We will secure our borders and we will restore our sovereignty.
CLICK HERE TO GET THE FOX NEWS APP
The executive order is one of Trump's first major policy announcements since formally entering the 2024 presidential race. The Republican field is rapidly filling up with primary candidates, with recent announcements from Florida Gov. Ron DeSantis and South Carolina Sen. Tim Scott.