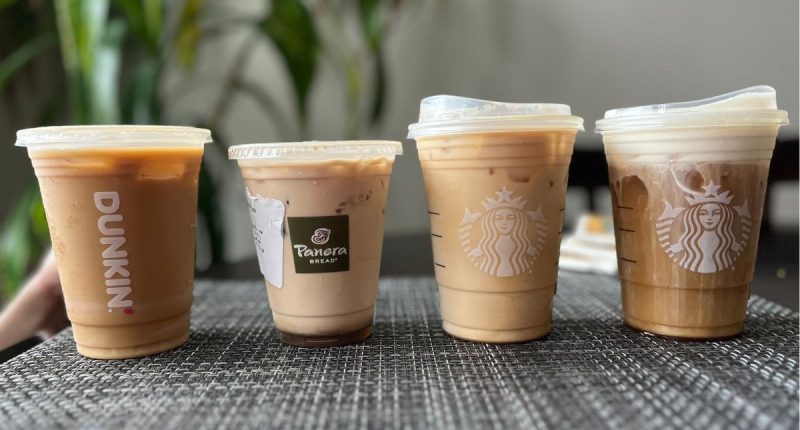 People love a morning or afternoon pick-me-up in the form of a cup of coffee. In fact, 460 million cups of coffee are consumed each day, according to the National Coffee Association. Of course, these days a cup of coffee can mean anything from a standard drip to a loaded-up cold brew with fancy cold foam and other wild flavors. While drip coffee still reigns supreme in terms of popularity, 30% of consumers now go for iced or blended coffee, with trendy cold brew making up 14% of all orders.
While iced coffee is made by pouring a stronger regularly brewed coffee over ice, cold is different: it is brewed with cool water instead of hot. The process of cold brewing, according to Food & Wine, results in a drink with less acidity and a more rounded flavor. Of course, the biggest issue with cold brew is that this process takes time, about 12-24 hours, to achieve the best results.
Having never tried cold brew before, I wanted to pit some of the top coffee spots out there against each other to see which had the best one. Would Dunkin' and Panera hold up against Starbucks? I enlisted one other taster to help me evaluate each chain's vanilla-flavored cold brew. The flavor was chosen for consistency and because this is the most popular coffee flavor according to the National Coffee Association. I also threw in Starbucks' newest creation, the Pistachio Cream Cold Brew, to see if it was worth the hype. Here's how each fared, from least favorite to best.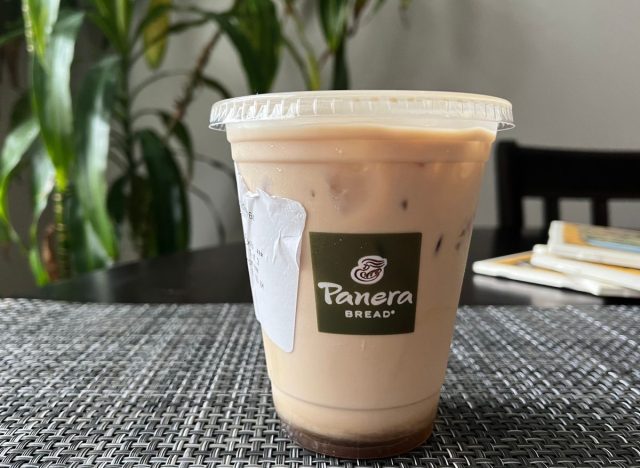 1 regular: 190 calories, 11 g fat (7 g saturated fat), 50mg sodium, 22 g carbs (0 g fiber, 17 g sugar), 3 g protein
Panera's cold brew is made from its dark roast Arabica-bean coffee and a Madagascar vanilla flavoring. The chain's website doesn't say how long the coffee is brewed for.
The look: Panera's drink was very light. So light, in fact, that it didn't look too promising in the flavor department.
The taste: Surprisingly, we didn't taste much vanilla, but sadly, we didn't taste much coffee either. This was a slightly coffee-like, barely-there milky mixture. If I was looking for coffee, I'd be disappointed in this beverage. And, true, Panera isn't a coffee house, but when it's selling something like this and it costs close to coffeehouse prices, it needs to have some standards.
1 small: 80 calories, 2.5 g fat (1.5 g saturated fat), 30mg sodium, 13 g carbs (0 g fiber, 11 g sugar), 1 g protein
Dunkin' describes its cold brew offering as being made of 100% Arabica beans steeped in cold water for at least 12 hours. It is brewed in small batches and it offers a limited quantity each day. I added vanilla flavor and cream to the cold brew since Dunkin' doesn't offer a vanilla-flavored cold brew specifically.6254a4d1642c605c54bf1cab17d50f1e
The look: Dunkin's cold brew was the darkest of the bunch. It didn't have any fancy foam on top, though it may have settled during delivery.
The taste: There was nothing inherently wrong with Dunkin's cold brew, in fact, it tasted really good. The flavors were rich and balanced with an inherent nuttiness and very pleasant notes of chocolate. We didn't detect any vanilla and I think it's because the bold coffee overpowered the subtle vanilla. Again, this coffee was very tasty, it just didn't live up to the winner. In a pinch, though, and for a lower price, this is a good bet.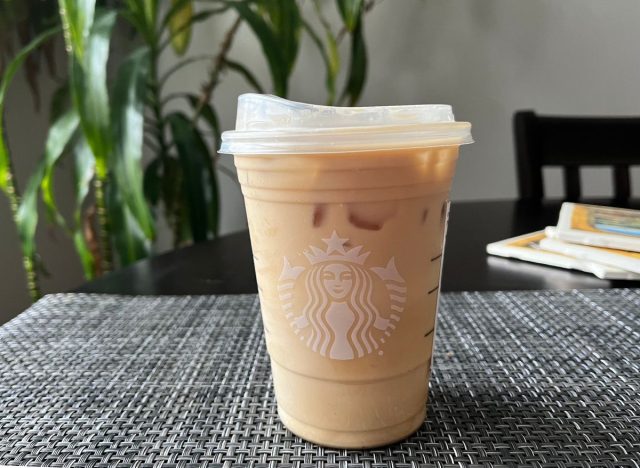 1 grande: 110 calories, 5 g fat (3.5 g saturated fat), 20mg sodium, 14 g carbs (0 g fiber, 14 g sugar), 1 g protein
Starbucks' cold brew is made with a custom blend of coffee made just for the process. It is slow-steeped, but the description doesn't say how long. Vanilla Sweet Cream Cold Brew comes with vanilla flavor and a float of vanilla sweet cream.
The look: This taste test was like a Goldilock's taste test, because Dunkin' was too bold, and Panera was far too light, but Starbucks looked just right. Unfortunately, the float of sweet cream didn't hold up, despite Starbucks' custom cup with space for the sweet cream. It did, however, leave subtle swirls in the coffee, just not as many as in the chain's product ads.
The taste: Not surprisingly, the chain that does coffee right does cold brew right too. The flavor of this brew, which didn't offer all that much vanilla, was creamy and had a bold coffee flavor with toasted nut undertones. We got a little bit more vanilla when we stirred the coffee,  which destroyed the fun swirls, but not as much as expected. Honestly, though, Dunkin's really could stand up to this in a pinch.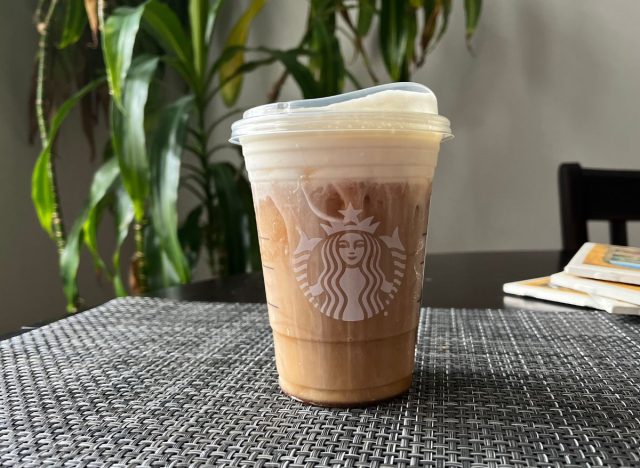 1 grande: 250 calories, 13 g fat (8 g saturated fat), 100 mg sodium, 33 g carbs (0 g fiber, 32 g sugar), 2 g protein
Starbucks' newest drink features a new pistachio cream cold foam with salted brown-butter-flavored sprinkles.
The look: First of all, this gorgeous-looking beverage lived up to its stunning ad. Starbucks has figured out how to make this drink look good, even when it's being delivered—it passed that test with flying colors. The float stayed at its rightful place on top and spread attractive swirls through the drink. It even held up in the fridge for hours, as I kept sneaking tastes of it.
The taste: Drinking coffee through a cap of cold foam is the way it should be consumed. The brew, unlike the others, had a deep vanilla flavor and I kept coming back to this beverage over and over. Now, we didn't taste much pistachio but that didn't even matter. The sprinkles could have easily been left off, they added a pop of sweetness that clashed with the other subtle flavors. Maybe if they weren't there we would have detected some pistachio. But, this is one that everyone needs to try at least once.


Post source: eatthis