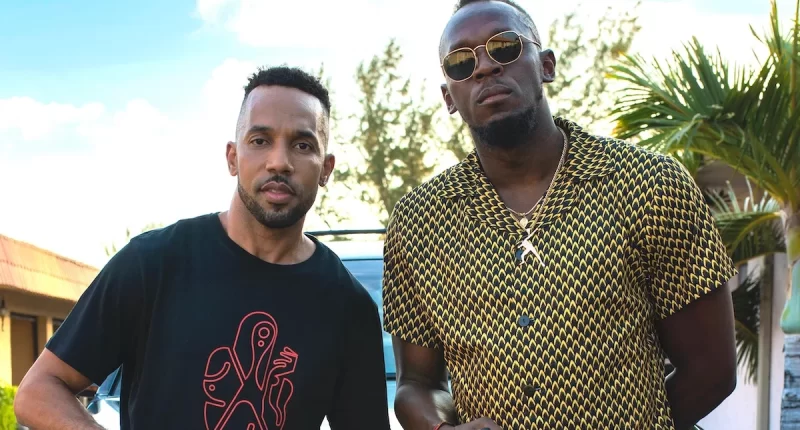 As Jamaicans grapple with news that Usain Bolt lost a whopping $10 million that evaporated from his retirement investment fund, dancehall star Baby Cham is calling on Jamaica's Prime Minister Andrew Holness to address the matter.
Usain Bolt and his management team are in shambles after some JM$1.2 billion went missing from his investment account at the Stocks and Securities Limited (SSL). Although the relevant law enforcement departments have been notified of the enormous fraud, no arrests have been made. According to the SSL, they've been aware of the fraud since last year August and suspected an employee might've been behind it. While that employee has since been terminated, he or she was still working with the company up until last week Wednesday (January 11).
The Observer newspaper reported that Usain Bolt is among some thirty investors who have been defrauded of funds amounting to billions. The sprint legend reportedly invested US$10 million into an account he opened in 2012 and has not withdrawn any funds from the account since his initial investment over ten years ago. During his annual financial checkup, the athlete and his management team uncovered that the account was wiped clean of the funds leaving only US$2,000.
The news sparked an outcry among Jamaicans, who viewed the theft as a blatant attack on one of the most famous Jamaicans in the history of the country, Usain Bolt. Dancehall legend Baby Cham is among many who voiced their concerns while also calling on the Prime Minister and the Minister of Finance to directly and publicly address the matter.
"Jamaica We Have To Protect National Treasures!! @usainbolt Deserves Better," Cham wrote while sharing a video speaking on the matter. "We Need To Hear From The Prime Minister And The Minister Of Finance, Assuring Us That Jamaicans Are Safe To Invest In Jamaica."
"Jamaica wah a gwaan, wah really a gwaan?" Baby Cham asked. "How someone like Usain Bolt that has given the country so much you know what I mean and has done so much for the country, tourism on a whole. Just giving so much joy to the people. How them can fraud this man yah of him retirement money, and I don't hear the Minister of Finance speaking out. I don't hear the Prime Minister speaking out. I don't hear the people who we put in these power to oversee and make sure them protect Jamaicans. What are they trying to say that we Jamaicans should not invest in our own country? Yow it don't look good. Not looking good at all."
Baby Cham also urged Jamaicans to speak out and hold the government accountable for this great misdeed delt to Usain Bolt, who has given so much for his country and brought so much joy over the course of his decorated career as the fastest man in the history of track and field.
"We need to step up; we need to speak up; we need to hear from the Prime Minister; we need to hear from the Minister of Finance; we need to hear from these people what they gonna do to make sure that Usain Bolt can smile," Cham continues. "Him deserve that, he has given all of us so much joy and done so much for the country. This is Jamaica do better."
Usain Bolt has since reacted to the news with a cryptic post on his Instagram. "In a World of Lies….Where is the Truth? The History Evil….What is the Root?…MONEY #CrypticWorld," Bolt wrote.
Since sharing his post, the retired athlete has been getting a lot of support from his fans and local celebrities like Ding Dong, Yendi Phillipps, Miss Kitty, and more.
Baby Cham and Usain Bolt have been close friends for years and even worked together on the music front on the single "Lock Down" which was produced by Bolt's A-Team on the Clockwork Riddim.