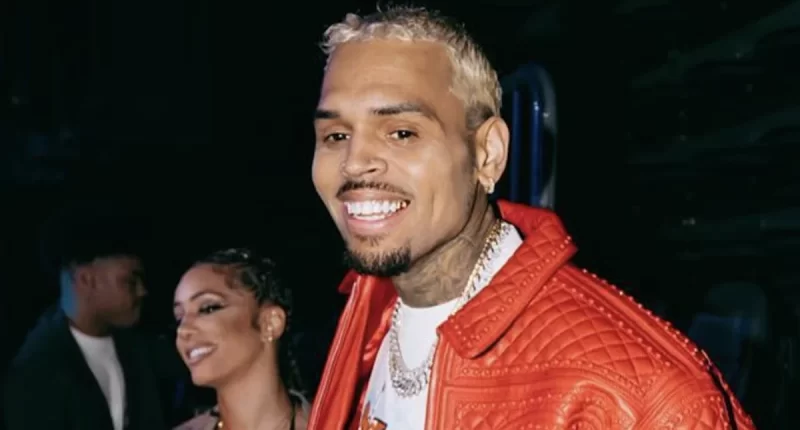 Chris Brown is giving fans a rare glance into his lifestyle as he showed fans his humongous closet or rather store where all of his clothing is kept.
On Wednesday, the R&B singer shared a video of him taking a walk through the building that he says is adjacent to his house. He referred to the building as a "department store," which showed neatly organized racks and storage along with a dedicated employee managing the area. On Instagram Stories, the 'Breezy' artist shared that he had built the space to accommodate his expanding clothing and shoes collection.
"I just built a department store outside of my house," he said in a video. "Let me show y'all what this looks like."
The video included a mini-tour of the space, although Brown said there are more clothing, shoes, costumes, and other things he owns that are not in the space. The rapper also boasted about his designer collection of clothes and shoes.
"Just so y'all see, man," he said. "There's still more, you feel me? So all that fake cappin' about y'all 'got drip.' Man, come see me, you heard me?"
Meanwhile, Chris Brown might have a sizable collection of clothes and shoes, and he also seems to have a sizable debt as the IRS revealed that he owed $4 million in back taxes.
Shortly after revealing his massive clothes collection, TMZ reported that the R&B artist was hit with several tax liens. It was revealed Breezy owes a federal tax lien for $2,245,561.50 and $1,059,967.78 for money apparently owed to the IRS for 2022, and he also owes California state tax in the amount of $739,067.48, a whopping $4 million in total.
Brown previously had a yard sale in 2019, so now some fans are suggesting he auction some of the clothes and shoes, which probably hold high value since some fans might pay an arm and a leg for collectible items belonging to their favorite artist.
Breezy's fan base is also known to splurge on the artist, who previously charged $1000 for meet and greets, including photos with his most loyal fans.
In the meantime, Chris Brown is booked and busy as he is set to perform at the anticipated Lovers and Friends festival in Las Vegas later this year. He is set to perform alongside the likes of Missy Elliott, Mariah Carey, Usher, Lil Kim, Summer Walker, Ginuwine, Bryson Tiller, Busta Rhymes, Da Brat, and others.