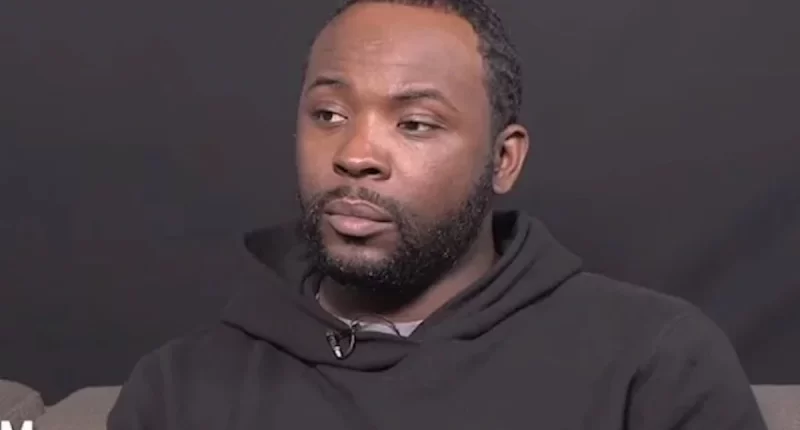 Former rapper turned podcaster, Taxstone was found guilty of manslaughter by a jury in New York on Thursday evening.
Taxstone, whose real name is Daryl Campbell, was found guilty of shooting and killing one man and injuring others in 2016 during a T.I. concert in New York. According to Pitchfork, the jury at the New York State Supreme Court found Campbell guilty of manslaughter in the first degree, guilty on two counts of assault in the first degree, guilty on one count of assault in the second degree, and guilty on two counts of criminal possession of a weapon in the second degree.
The trial began earlier this month, almost seven years since the incident occurred on May 25, 2016, which left fellow rapper Troy Ave nursing injuries and his bodyguard Ronald "Banga" McPhatter dead and others injured.
Details about the incident are that around 10:30 pm of the concert, an argument began between Taxstone and Ave, and gunshots were fired in the VIP section of Irving Plaza. McPhatter was shot and later died, while Ave and two other people were also injured.
The shooting was speculated to be some type of beef between Ave's crew and fellow rapper Maino's crew, but it later turned out that DNA from Taxstone was found on the gun that shot the bodyguard and Ave. He was arrested and charged in January 2017.
Police evidence not only linked Taxstone's DNA to the victim, but there was other evidence in the form of an audio recording where he reportedly spoke about opening fire on a group of men, and he was also connected to a second shooter, a police detective said.
In January 2017, Taxstone had pleaded guilty to charges – firearm possession as a felon and receiving a firearm in interstate commerce in connection to the shooting, but instead of a short sentence, the state filed additional charges, which he pleaded not guilty to. Those are the charges he is now convicted of.
Taking the witness stand last week, Ave spoke about wrestling the gun away from Taxstone, who shot him twice in the leg, and claimed that in self-defense, he attempted to use his gun on Taxstone, but the weapon misfired and shot his own leg.
"When the shot goes off I see the light from the spark and I hear the shot…This is all happening fast. I get up and start fighting Taxstone, trying to take him, grab the gun, and another shot goes off. I put my leg up to kind of block the shot from hitting me in the face or chest," he said.
He said after Taxstone shot him in both legs, he managed to get up and continue fighting. "I'd rather die fighting. People die from leg shots. I'd rather die fighting than laying on the ground. I got up immediately."
Ave was also charged with attempted murder and gun possession after surveillance footage showed him firing a gun. The rapper, however, argued that he acted in self-defense, and his lawyer says he'll receive a one-year sentence for testifying against Taxstone.
Sentencing for Taxstone will take place on April 19, 2023.