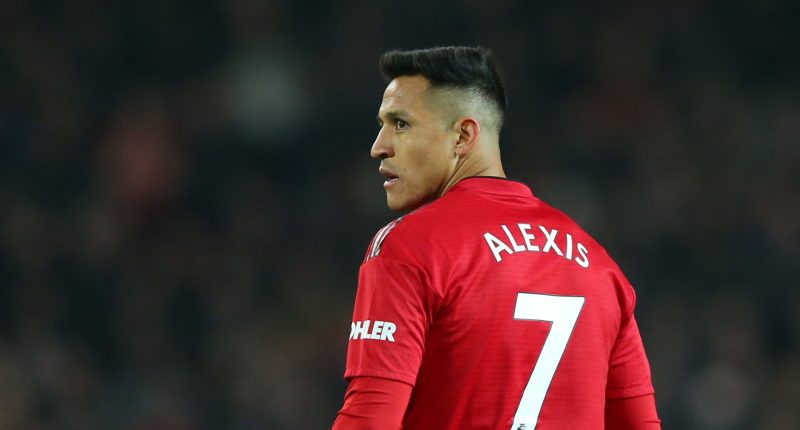 Alexis Sanchez has revealed he rejected the chance to play for Manchester City as the lure of wearing the No7 shirt at Manchester United proved too strong.
The 34-year-old was heavily linked with a switch to link up with the Citizens in the 2018 January transfer window with his Arsenal contract set to expire.
Talks were at an advanced stage with City, with it claimed at the time how the Gunners were keen for a swap deal involving Raheem Sterling making the move to north London.
Instead, Sanchez ended up at Old Trafford and the Red Devils allowed Henrikh Mkhitaryan to go the other way.
A move to City was Sanchez's priority, as he longed for a reunion with 'dad' Guardiola after playing under him at Barcelona.
But following a phone call with Jose Mourinho where the Special One promised him the No7 jersey, Sanchez ultimately snubbed a switch to the Etihad.
And despite scoring just five goals in 45 games for City before being offloaded to Inter Milan, the two-time Copa America winner doesn't regret his choice, though he conceded he would have helped Guardiola win the Champions League.
Speaking of his transfer saga to La Tercera, Sanchez said: "I was about to go to City. I spoke to Guardiola every day, he told me happy birthday.

Arsenal fans aren't impressed as Odegaard is wiped out by City star Rodri amid title race

Southgate defends Rashford as Man United star criticised for New York trip

Celtic fans throw missiles at Gerrard as ex-Rangers boss celebrates charity match goal

Injured Rashford questioned over New York holiday after pulling out of England squad

Rashford can 'go to the moon, for all I care' amid star's criticism for New York trip

Soccer AM hosts address 'elephant in the room' with bizarre joke and swipe at Sky bosses
"He was like my dad. He was my dad at Barcelona and he was like my dad at City. We talked, we talked every day, he sent me messages.
"And everything was ready, there was a player who was going to go to Arsenal.
"Then [Arsene] Wenger tells me you are not leaving because the other player did not want to come and they do not have another.
"Suddenly the cell phone rings. Mourinho tells me: 'Alexis, here is the seven [shirt] available for you.'"
Reflecting on his £350,000-a-week salary at Old Trafford, Sanched added: "It wasn't a money thing, so everyone knows. It was the same with United and City.
"And he said to me, 'here is the seven, we are playing in the Champions League and we are going to give everything.'
"I wanted to leave at that moment, but I had Guardiola's word. That's when I said to myself, Chilean footballer playing for Manchester United, something that has never happened.
"With the seven of [Eric] Cantona, [David] Beckham, Cristiano Ronaldo and now a Chilean had it, it was a dream.
"I don't regret going to United. Things happen for a reason. I would have liked to have gone to City, yes.
"We would have won the Champions League by now. In the final I would have done something."
Now at Marseille, Sanchez has starred for the Ligue 1 outfit this season, with the forward chipping in with 16 goals in 34 games in all competitions.