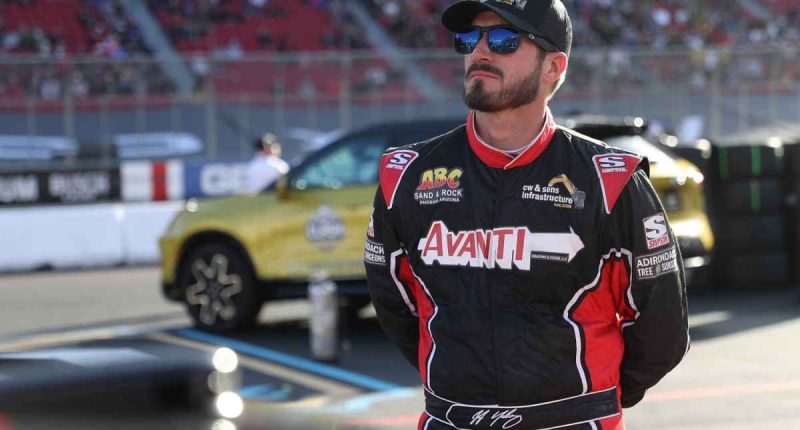 We're not sure how he would do covering "Whipping Post" or "In Memory of Elizabeth Reed," but J.J. Yeley sure has a handle on "Ramblin' Man." The veteran of 350 NASCAR Cup Series starts since 2004 has logged more miles on the road than the Allman Brothers, though he hasn't scored nearly as many hits.
On Sunday, Yeley takes to the starting grid at Atlanta Motor Speedway to remind us once again that he is the very definition of a journeyman driver.
J.J. Yeley will drive the No. 15 Ford at Atlanta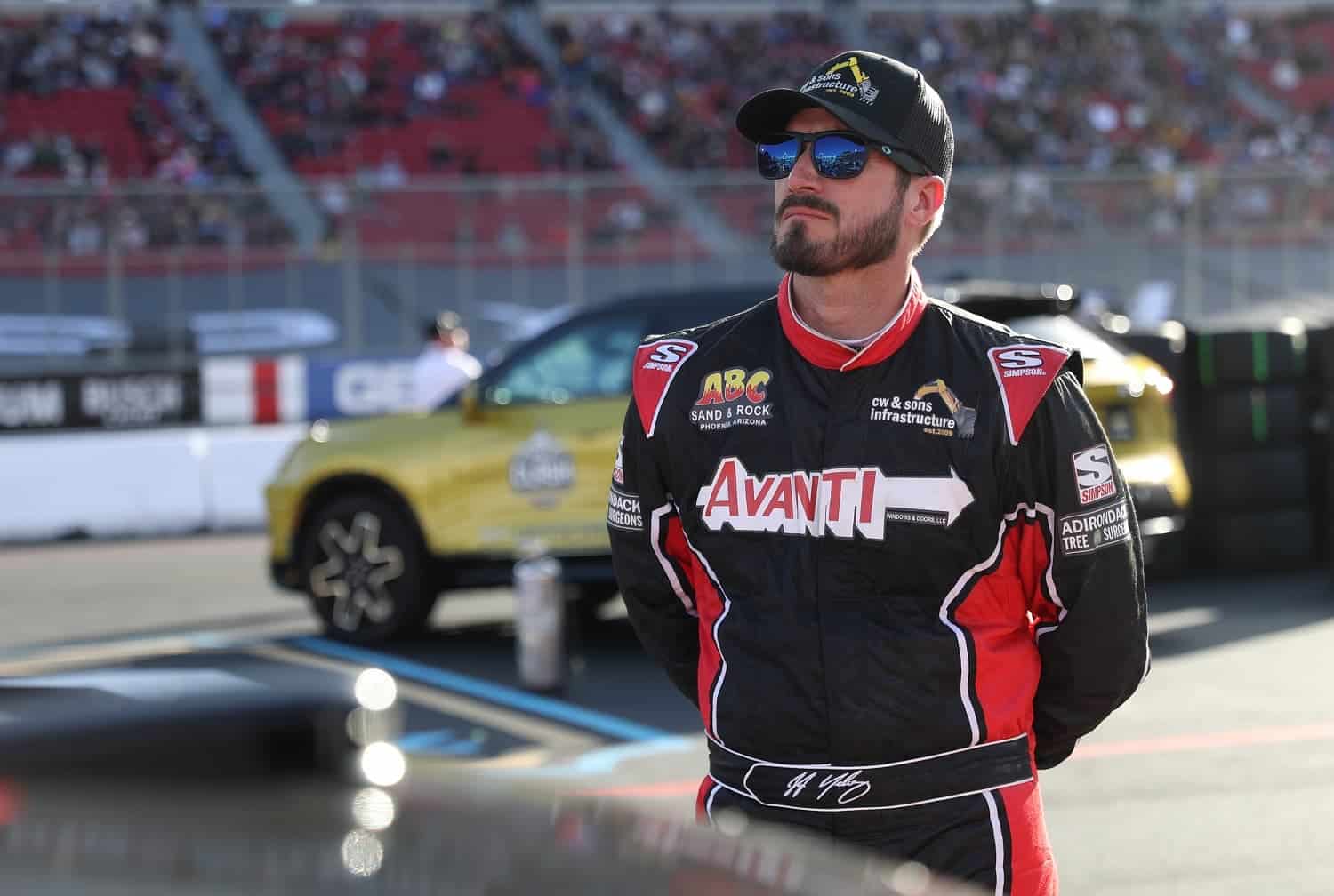 J.J. Yeley has held down steady work in NASCAR since 2004, but the people writing his checks change from season to season and even week to week. In the Cup Series alone, Yeley has driven a Chevy, Toyota, Dodge, or Ford for 16 teams over the years. That constitutes relative stability, given that he's driven Xfinity Series cars for 21 owners.
It comes down to economics. There have always been owners who don't have full-time drivers, usually because they don't have sponsors making it possible to run the complete NASCAR schedule. That means filling in the gaps by enlisting drivers who can bring their own sponsors to the deal.
That's primarily how Yeley has operated other than full seasons at Joe Gibbs Racing in 2006-07, Tommy Baldwin Racing in 2013, and BK Racing in 2015. In recent years, he's primarily filled in holes on the Rick Ware Racing roster, which is why Yeley is driving the No. 15 Ford on Sunday at Atlanta Motor Speedway.
"The main goal to make this sport work is you have to have sponsorship, so we're getting closer to having a lot of the races we still have left in our schedule for '23 closed here soon," he explained to TheRacingExperts.com.
This is J.J. Yeley's 14th Cup Series appearance at Atlanta
Had a late cancellation not taken him off the list of entries. J.J. Yeley would have opened the current Cup Series season by running the Daytona 500 with his ninth team in his last nine appearances.
His ride in Sunday's Ambetter Health 400 is no less nomadic. Rick Ware Racing will be the ninth team he's driven for at Atlanta Motor Speedway in 14 starts. His best finishes were 15th and 16th for Joe Gibbs Racing in 2006, and Yeley has been no better than 25th in his last nine outings.
That sums up his racing resume. Yeley is winless with eight top-10 finishes in 354 Cup Series starts. He's more competitive, albeit also winless, in the Xfinity Series with 48 top-10 finishes in 381 races.
Still, there's almost always a local or regional business that wants to be seen, so his third start of the year (he was 23rd at Fontana and 33rd at Las Vegas for Rick Ware Racing) won't be his last. He anticipates scoring at least 10 more rides this season.
"We're getting closer," Yeley said. "My goal was to have the sponsorship in place to at least lock in the majority of the ovals we have left on the schedule."
Joe Weatherly turned job-hopping into an art form in 1963
No NASCAR Cup Series champion has driven for more than one owner since David Pearson in 1968, when he made 47 of his 48 starts in Holman-Moody Racing Fords and picked up one late-season ride with owner Roy Trantham.
Five years before that, Joe Weatherly did something we'll never see again while defending his Cup Series championship. Weatherly drove almost exclusively for Bud Moore Engineering when he won nine races in 1962. However, the team didn't have the funding to keep him in the No. 8 Pontiac or Mercury full-time the following year. So, in the spirit of J.J. Yeley, the Norfolk, Virginia, native made multiple deals to stay in the championship hunt. That meant collaborating with nine owners.
Weatherly won three times in Moore's cars and also posted top-five results for Floyd Powell, Cliff Stewart Racing, and Petty Enterprises. The patchwork approach succeeded, and he won his second straight championship handily over Richard Petty.
Got a question or observation about racing? Sportscasting's John Moriello does a mailbag column each Friday. Write to him at [email protected]