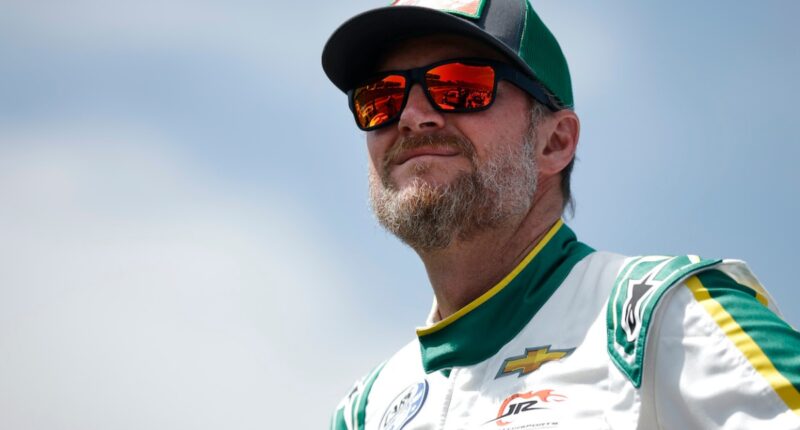 During his racing career, Dale Earnhardt Jr. won NASCAR's Most Popular Driver Award 15 years in a row. That popularity has waned due to his retirement after the 2017 season and being out of the spotlight. But you couldn't tell that this past weekend at North Wilkesboro Speedway as the two-time Daytona 500 winner was hailed a hero for his integral role in bringing NASCAR back to the track for the first Cup event since 1996.
This week on his podcast, the Hall of Famer, who has pushed to bring the track back from the dead for years, talked about what it felt like to finally see all of it come together. But in true Earnhardt form, he gave his honest assessment of the overall week and didn't sugarcoat what he thought about the race, even accepting responsibility and expressing fear about the future. 
Dale Earnhardt Jr. doesn't hide disappointment about racing at North Wilkesboro Speedway
This week's Dale Jr. Download was always going to be a must-listen podcast because it was guaranteed Dale Earnhardt Jr. would have a lot to say about Sunday's All-Star Race at North Wilkesboro due to his involvement and being a major part in the return of NASCAR to the 0.625-mile track. And he did. And it wasn't all good.
"If you can't tell in my voice, there is a hint or maybe more than that, of disappointment," Earnhardt admitted. "I've tried to get over it. I am so so disappointed in how the race for the All-Star played out. There's been this incredible buildup. When you get a hype train going like that, you ain't going to stop it. People just poured coal into it, and everybody is excited, and it's just gaining speed. 
"There was a ton of excitement and hype around that race. Now, if I encompass the entire week, it's a success. If you listen to people in the area that live around there, that have been going to that racetrack or have wanted to race there, it's a success. There were so many people thankful even after the All-Star Race, thankful to have been there, that racing is back."
Earnhardt reveals influence and accepts blame for his role
The influence of Earnhardt in helping get NASCAR to return to North Wilkesboro has been well-documented. During this week's podcast, the 48-year-old revealed that his pull also allowed him to construct the format for Sunday's main event.
"The All-Star Race had a unique format that was a little more tamed down from what we've had in the past," he said. "I was excited about that format because I thought the racetrack is the star. The drivers are the stars. We don't need gimmicks. We don't need it to be confusing or difficult or hard for fans to understand how the race works. 
"In the past, there were some really complex scenarios of how the All-Star Race plays out and where you need to finish in each stage, and how that would affect your starting position for the next stage. It was just really confusing. And I hated it. 
"And I thought, man, we're going to have a great race. Let's just line them up for 200 laps. We'll limit tires, so they have to kind of pick and choose when they're going to put them on. They don't just get to put tires on every time they come down pit road for caution. We never got a caution. 
"That was the problem. And I was, you know, I was able to influence a lot of what was going on throughout the week, and yes, I was able to influence this format, so if you didn't like it and you thought the race was boring, I will take a little responsibility or a lot of responsibility for that."
Regrets not asking for another format change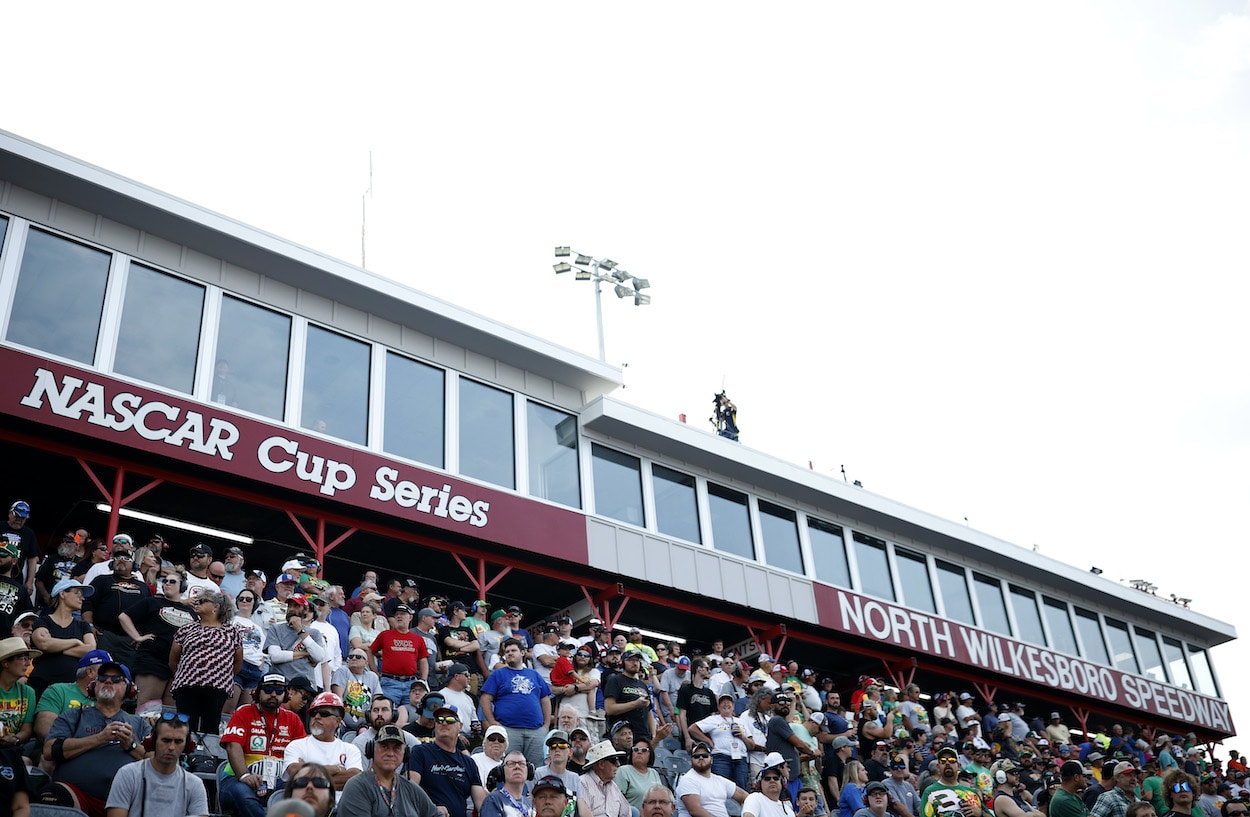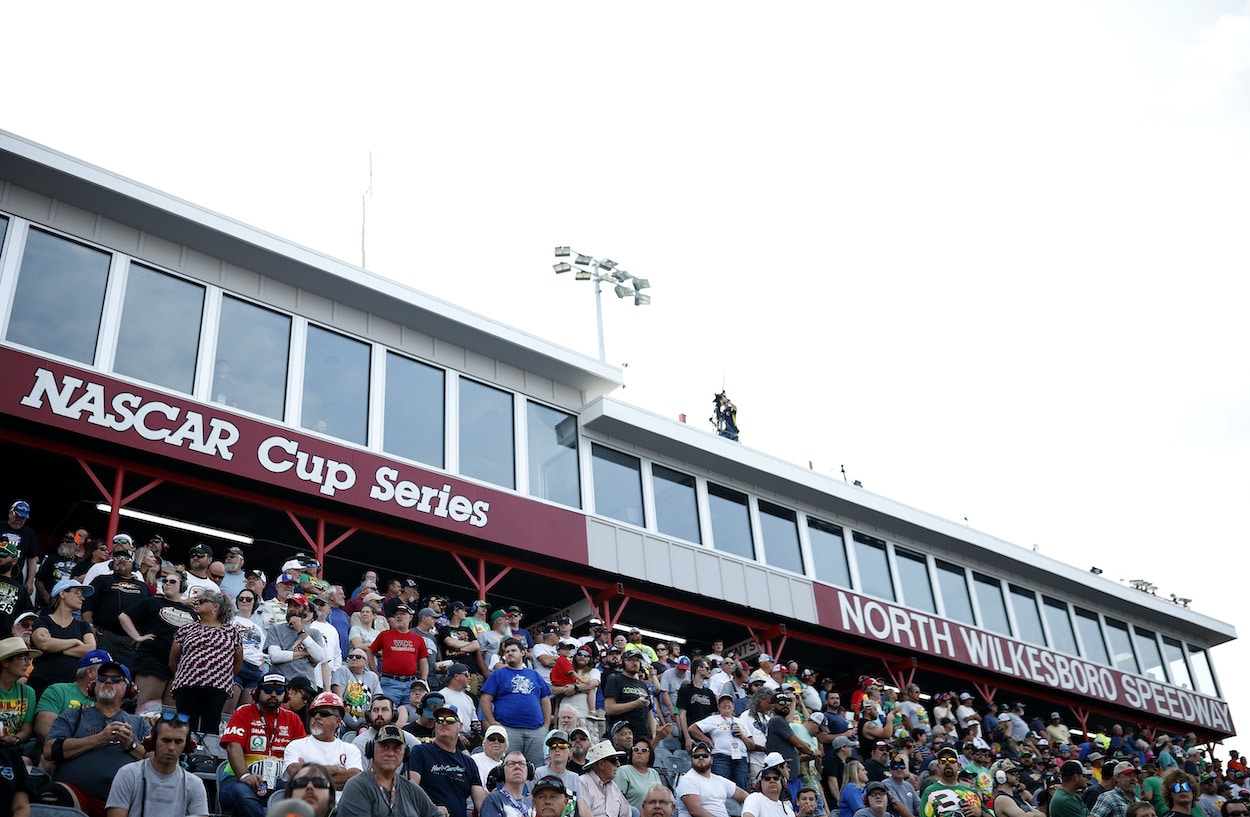 While the format really wasn't an issue and was simple to understand as intended, Earnhardt acknowledged there was another specific request for the race format that he didn't bring up because he feared it would be considered a gimmick, which as already mentioned, he was deliberately trying to avoid.  
"But I wish now, in hindsight, that I had asked to incorporate one particular thing that we do at the CARS Tour," Earnhardt said. "There's a lap clock. It's not a time clock. It's basically a lap clock that's about 40 laps every week, and if you reach 40 laps of green flag, the caution comes out. 
"If you have a natural caution, it resets that 40-lap clock. That's what I think would have been one thing of the many great ideas out there floating around today. It could have helped the race. We needed yellow. We needed two yellows would have been perfect for that second stage. 
"We needed the teams to have to make some hard decisions on when to put tires on. One yellow would have been a pretty defined decision. We're putting tires on — this is the yellow. So you need the potential for two yellows. 
"So in a 100-lap sprint in the second half, a 40-lap clock would have given you the opportunity to have two yellows at least. You might have more yellows if you have natural cautions, which I'm sure if you rack them up and have a restart in that second half, there's potential for another, you know, some wrecks, some yellows, real yellows. 
"I was apprehensive about that because on the other side of the coin, we're complaining nearly nonstop about stage breaks. That's kind of what that is. So it's a manufactured caution. And I didn't want gimmicks. And that's a gimmick."
Earnhardt expresses concern about future on short tracks
After several minutes of talking about the racing and the things he thinks could improve the product on the short track, including tire changes, Earnhardt said he hopes what everyone saw at North Wilkesboro, including NASCAR officials, inspires the changes needed to improve the Next Gen car's performance on short tracks, or it could have serious consequences for the smaller circuits. 
"So I hope that NASCAR and Goodyear, I know that they know what they saw. I know that they know why they saw it," Earnhardt said. "I just hope that somehow this is a catalyst to encourage them to take some risks on what we're doing to short tracks. It is not just the tire. The tire's a massive, massive component because it connects the car to the road. But it's also not just NASCAR's Next Gen car.
"You know, there's a combination of things that I think really played a role in the type of race we saw at North Wilkesboro and the type of race we had seen at the short tracks for the last two years.
"I'm terrified Mike that if we don't get this right, if we don't turn it around, change the direction or change the perception of everybody's opinion of this Next Gen car going to short tracks, I'm afraid that we're going to continue to lose opportunities at short tracks. 
"How many times can we go — North Wilkesboro got brought back. It's right there in front of us. It's ready to rock. It's ready to be an asset to this industry. But if we can't get the racing right there, if we can't get the tires and the cars, right, how long can can that place hang on? How long can Martinsville hang on?"
It's a shocking contrast to think that all of the excitement around the revival of North Wilkesboro and Sunday's race could be the catalyst for NASCAR to address the issues of the Next Gen car on short tracks, or it could be just another nail in the coffin.
To stay up to date on the latest happenings in NASCAR, including breaking stories you can't find anywhere else, follow Kyle on YouTube and Twitter.