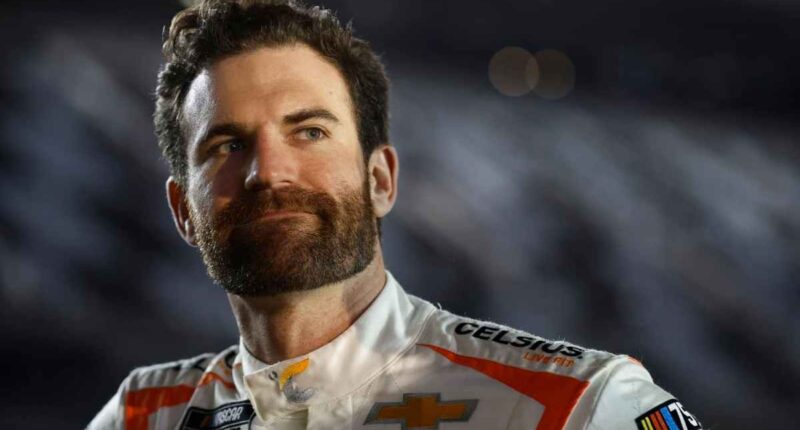 NASCAR's playoff rules are complicated enough even with a calculator. Corey LaJoie is adding a slide rule to it by subbing for Chase Elliott after the latter decided revenge is a dish best swerved cold.
The moment Elliott aimed his No. 9 Chevy into Denny Hamlin's car last weekend at Charlotte Motor Speedway, playoff intrigue set in. It's a just-for-fun exercise unless LaJoie wins on Sunday in the best Cup Series car he's ever driven, but it's still fascinating.
Corey LaJoie is replacing Chase Elliott at World Wide Technology Raceway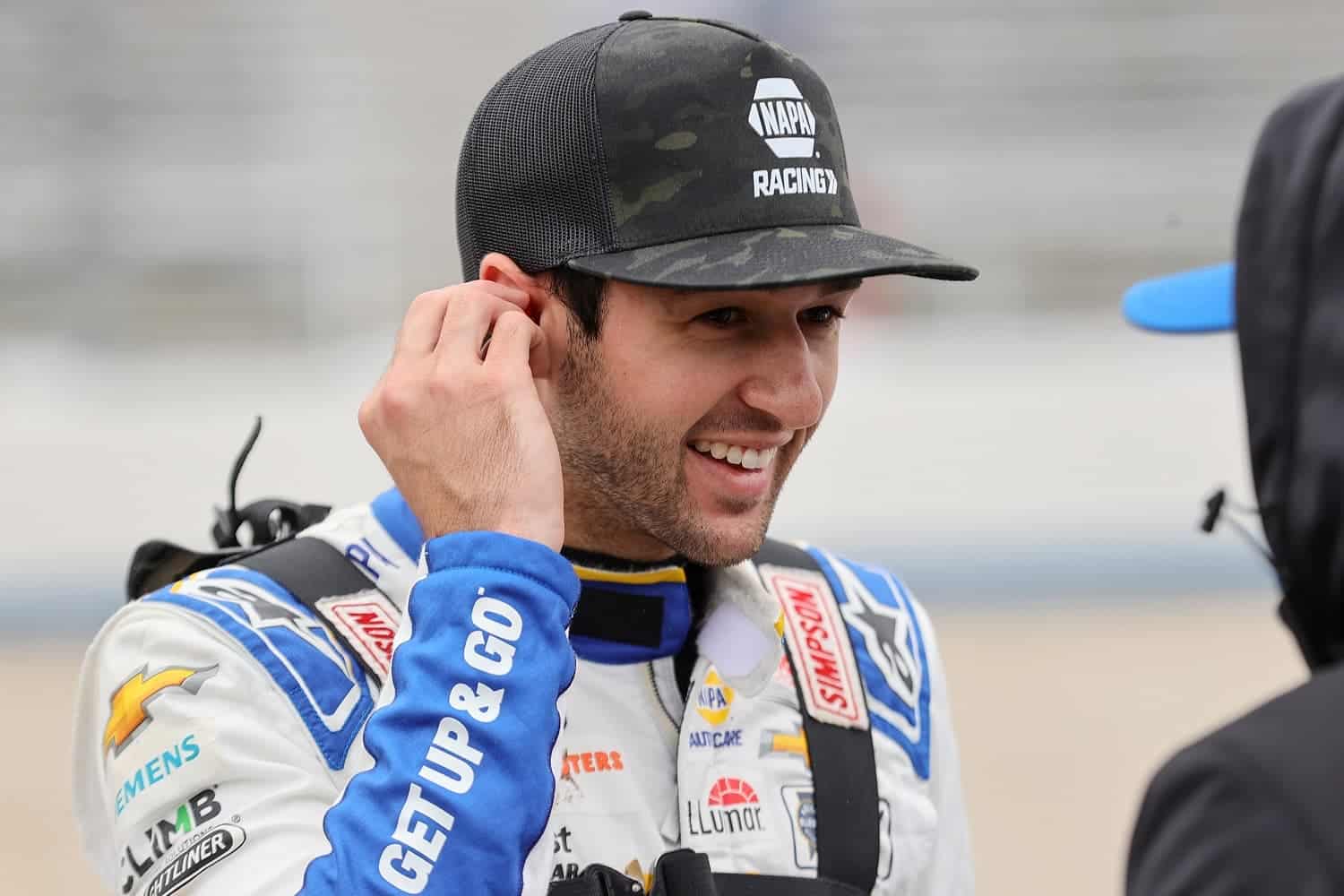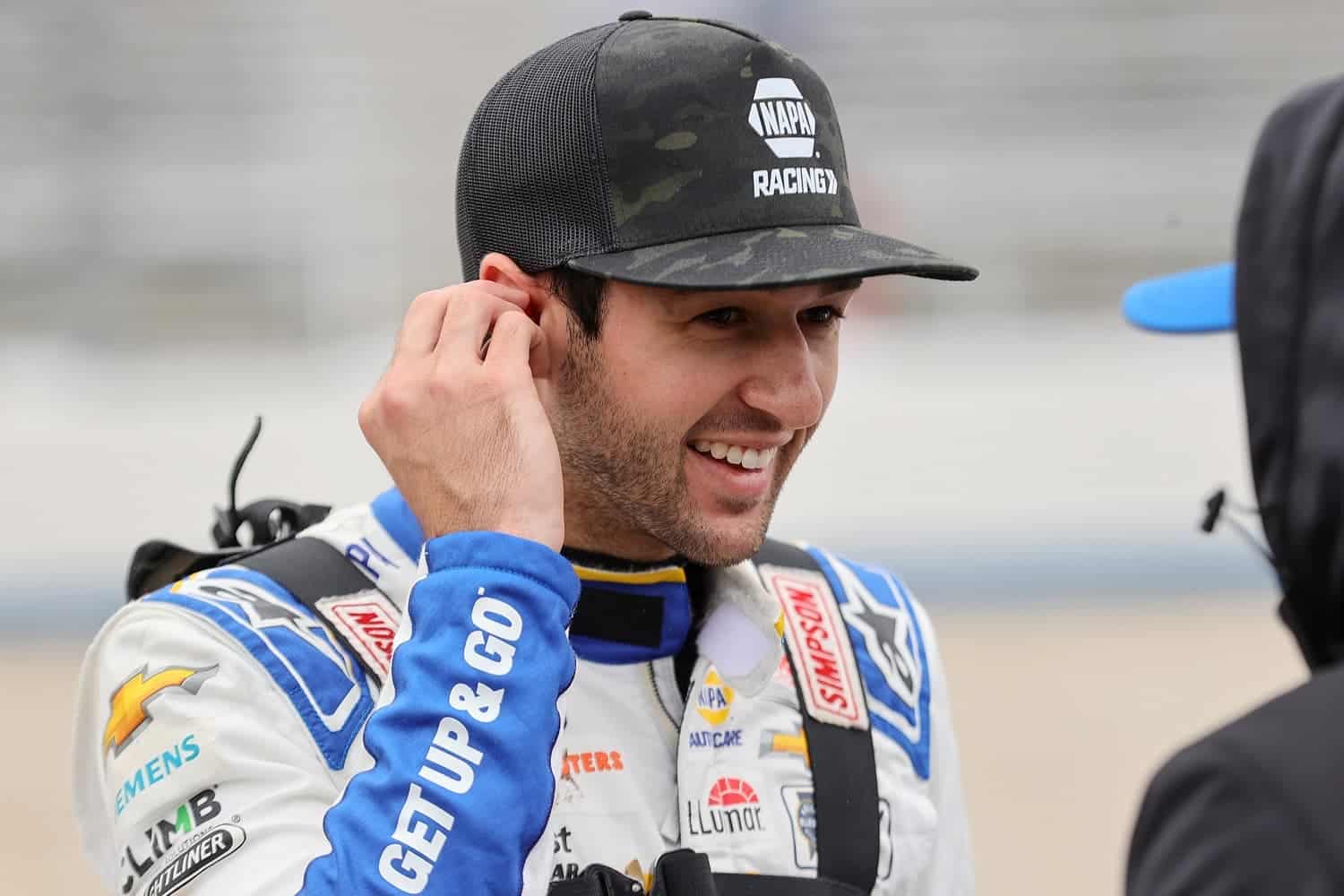 Chase Elliott drove his No. 9 Chevy into Denny Hamlin's car early in the Coca-Cola 600. Hamlin immediately called for a suspension – the precedent was there thanks to Bubba Wallace's rubout of Kyle Larson last season – and NASCAR agreed, parking the 2020 Cup Series champion for this week's race at World Wide Technology Raceway.
Under normal conditions, Hendrick Motorsports would have called upon Josh Berry as the replacement for Sunday's race. He's already subbed in five of the six races Elliott missed with a broken leg and for all three races Alex Bowman missed with a back injury. However, Berry is in Portland this weekend for the Xfinity Series race on the road course.
Berry could have made the overnight commute – A.J. Allmendinger did it for Kaulig Racing after winning in Portland on Saturday last year – but there was more to consider for the Hendrick organization. Using a different driver to qualify the car on Saturday would send Berry to the back of the field on Sunday.
Secondly, Berry's only appearance at World Wide Technology Raceway was in a 2021 Craftsman Truck Series race. With no practice or qualifying laps in the Next Gen car at Gateway, hopping into the No. 9 Chevy would be a challenging day even though he has performed admirably for HMS this year.
Finally, Elliott's car is 16th in owner points but also winless. We're deep enough into the season that playoff berths are on the radar of owners, who have season-ending bonus money at stake.
With that in mind, Hendrick has turned to Corey LaJoie as this week's substitute driver.
How could a Corey LaJoie win affect the playoffs?
Corey LaJoie is a veteran of 214 NASCAR Cup Series starts with five teams, but he's never driven a car as competitive as the No. 9 Chevy he'll pilot as the fill-in for Chase Elliott. LaJoie's full-time job is with Spire Motorsports, which will put Carson Hocevar in his No. 7 Chevy this week.
Though he has just one top-10 finish, LaJoie is enjoying his best season. His average start/finish ratio of 25.1/19.1 is eye-popping, and he's finished all 14 races. Though he's admittedly a longshot to win, keep in mind we'll be referring to Ricky Stenhouse Jr. as the defending Daytona 500 champion for another eight months.
The idea of a LaJoie win is where the playoff fun begins. Since he's a full-time Cup Series driver, finishing first at World Wide Technology Raceway would put him in the playoffs in his Spire Motorsports car. The same doesn't hold true for Hocevar, who's making his Cup Series debut.
Elliott would derive no benefit from LaJoie winning; he would get neither the points from the race nor the playoff position. On the other hand, a LaJoie win would put the car into the owners' championship round of 16 for Hendrick Motorsports.
The Cup Series had a similar scenario in 2022
NASCAR Cup Series driver playoffs and owner playoffs normally are in lockstep because it's rare for a part-time driver to win (think A.J. Allmendinger on the Indianapolis road course in 2021). However, last season's playoffs fell out of alignment because Kurt Busch won at Kansas, suffered a concussion at Pocono, and surrendered his berth on the eve of the playoffs.
With the season's other winners already locked in, Ryan Blaney landed Busch's playoff spot by being the top non-winner in points. However, Busch's car maintained its spot in the owners' playoffs for 23XI Racing. That led the team to move Bubba Wallace from the No. 23 to the No. 45 Toyota as a better candidate than Ty Gibbs to pile up points and progress through the playoffs.
The move panned out as Wallace won a playoff race – at Kansas, ironically – and landed the car in 10th place in the final standings.
Got a question or observation about racing? Sportscasting's John Moriello does a mailbag column each Friday. Write to him at [email protected]