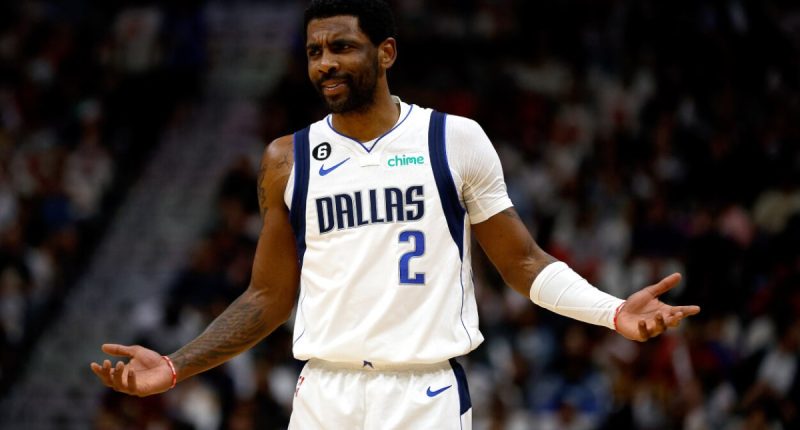 There's something about Kyrie Irving. The Dallas Mavericks guard is a top-three talent in the NBA, but no matter where he goes, drama follows. Not only is there drama, but the team falls apart.
There's an ugly Kyrie pattern that's gone on ever since he was traded to the Boston Celtics in 2017. The team he leaves gets better, while the team that acquires him struggles. That seems to be holding true as the Brooklyn Nets, the team that sent him to Dallas on Feb. 6, has won five of their last six games, heading into Tuesday night's game with the Oklahoma City Thunder. Dallas has lost six of its last eight. Former Los Angeles Lakers guard Michael Cooper, a player who knows a thing or two about championships, has some advice for Irving.
Kyrie Irving can't seem to find an NBA home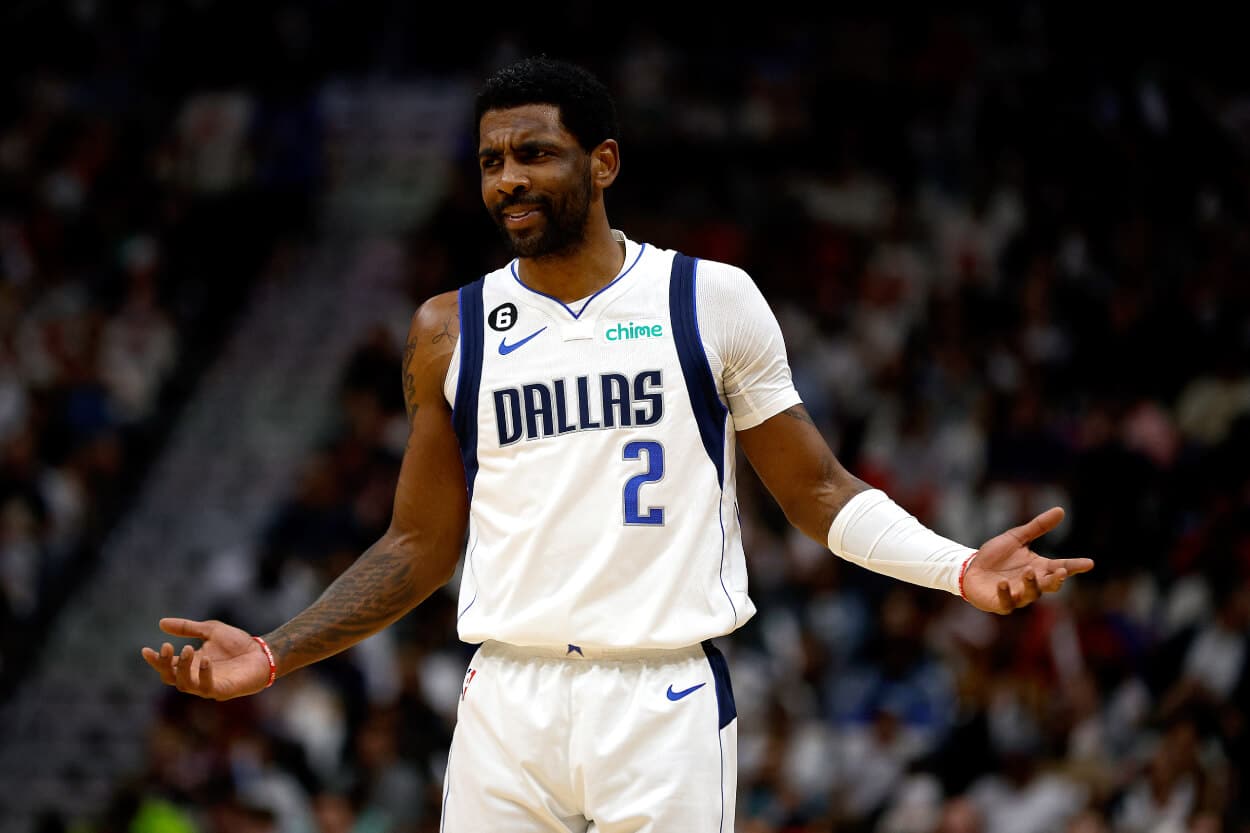 Irving forced his way out of Brooklyn this year, requesting a trade from the Nets. If you're a Brooklyn fan, that's good news.
Irving has a tough time fitting in. His talents are off the charts, but they don't do a whole lot to improve his club. The Mavericks are 6-9 since the trade and fell below .500 for the first time since Dec. 19 when they lost to the Minnesota Timberwolves to drop to 15-16.
When the Celtics acquired him in a deal involving Isaiah Thomas in 2017, Irving played two seasons in Boston. He was injured for one postseason, and Boston took LeBron James and the Cleveland Cavaliers to seven games in the Eastern Conference Finals. The following year, Irving returned for the postseason, and the Bucks thumped the Celtics in five games in the conference semifinals.
Irving's stay in Boston was an ugly one. After telling season ticket holders he was planning to re-sign in Boston, he bolted to Brooklyn via free agency. He teamed with Kevin Durant to form a potent one-two punch in the Eastern Conference, but it never panned out. The Nets never made it past the conference semifinals.
After demanding a trade, the Nets obliged and sent him to the Mavericks, where it's gone downhill. It seems that not only have the Mavs struggled since he came on board, but now the injury bug has bitten him again. He missed Monday's game against the Grizzlies with a sore foot.
Michael Cooper has some words of advice for Irving
Irving is set to become a free agent after this season, and he could be moving on to his fifth team. Michael Cooper, a five-time NBA champion who played his entire career with the Lakers, had some words of advice for Irving while speaking on his Showtime With Coop podcast this week.
"I really do believe Kyrie kinda needs his own team," Cooper said. "I think he wants to be the man. He wants to shoot when he wants to and then pass it off. He knew he had to pass the ball to KD in (Brooklyn). Now you trade him off to Dallas and he's got to pass it off to (Doncic). It's not gonna work. I think he needs his own team."
CLNS's Nick Gelso interrupted and said Irving already had his own team in Boston. Cooper hopped back in and said that situation was different.
"Boston wasn't that kind of team," Cooper said. "Boston is about championships. It ain't about flash and us watching one player score all the time and us lose. He may need to go to OKC. He may need to go where Kyrie can just play. He won his championship.
"Now, he wants to go score and go do it his way, and he don't want nobody to say anything about it. If you're going to be traded to these teams that are trying to win championships, you gotta buy into the team. I don't think he's quite ready."