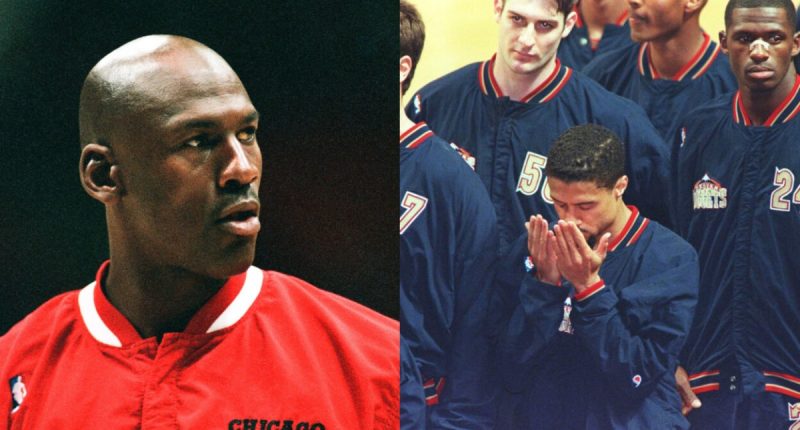 Before there was Colin Kaepernick, there was Mahmoud Abdul-Rauf (aka Chris Jackson). In 1996, the Denver Nuggets guard staged a protest similar to the former San Francisco 49ers quarterback that involved not standing for the national anthem. One interesting wrinkle in that situation was that while the NBA's biggest superstar, Michael Jordan, was always careful not to tread too far into political waters, he did stand up for Abdul-Rauf's right to protest.
Who was Mahmoud Abdul-Rauf?
Mississippi native Chris Jackson was a standout guard at LSU, who the Nuggets picked No. 3 overall in the 1990 NBA Draft. Jackson started his career coming off the bench until his third season when he became a full-time starter in 1992-93, averaging 19.2 points, 4.2 assists, and 1.0 steals per game.
He won the NBA Most Improved Player Award that season.
On a personal level, Jackson converted to Islam in 1991 and officially changed his name to Mahmoud Abdul-Rauf in 1993.
By 1995-96, Abdul-Rauf was an above-average NBA point guard averaging 19.2 points, 6.8 assists, and 1.1 steals per game. He also led the league in free throw percentage (for the second time), shooting 93.0% from the line.
However, Abdul-Rauf also stirred up national controversy that season. To protest the American flag and national anthem, which Abdul-Rauf called "a symbol of oppression, of tyranny," per AP, the 6-foot-1 ball-handler refused to stand during the Star-Spangled Banner.
The move drew boos from NBA crowds and, ultimately, a six-game suspension from the league. Abdul-Rauf did find at least one unlikely defender, though, in the person of Michael Jordan.
Michael Jordan defended Abdul-Rauf during his national anthem protest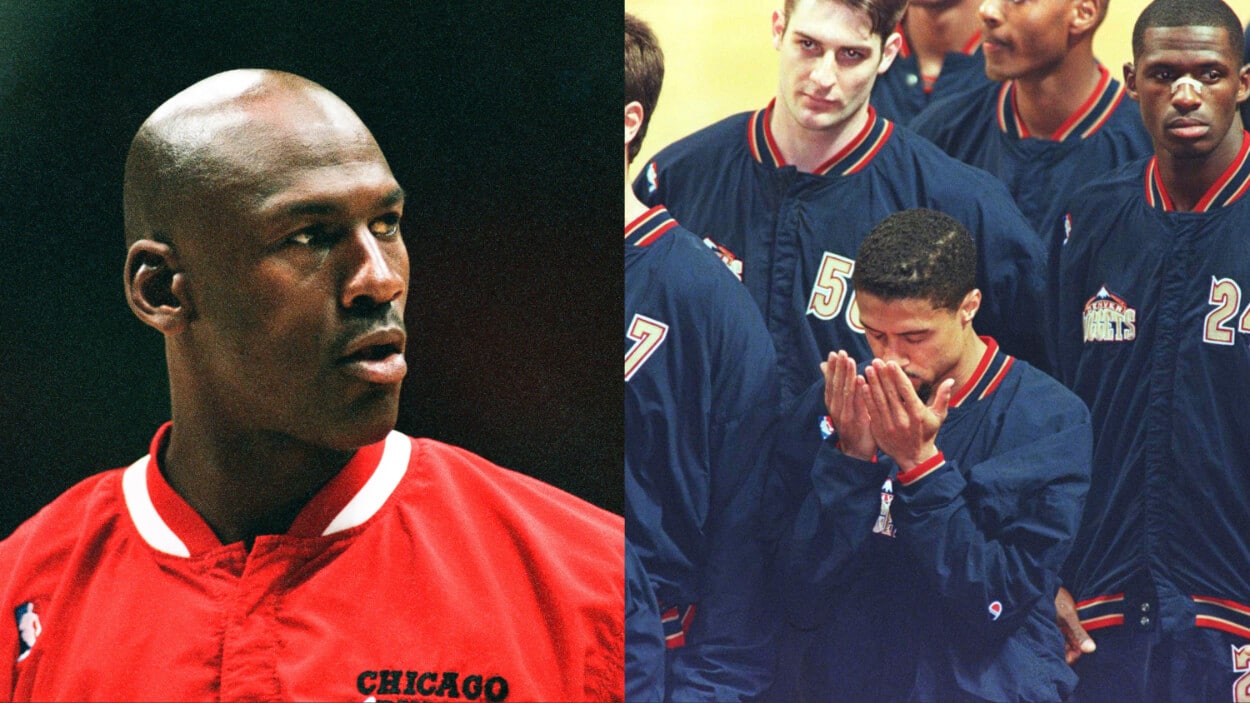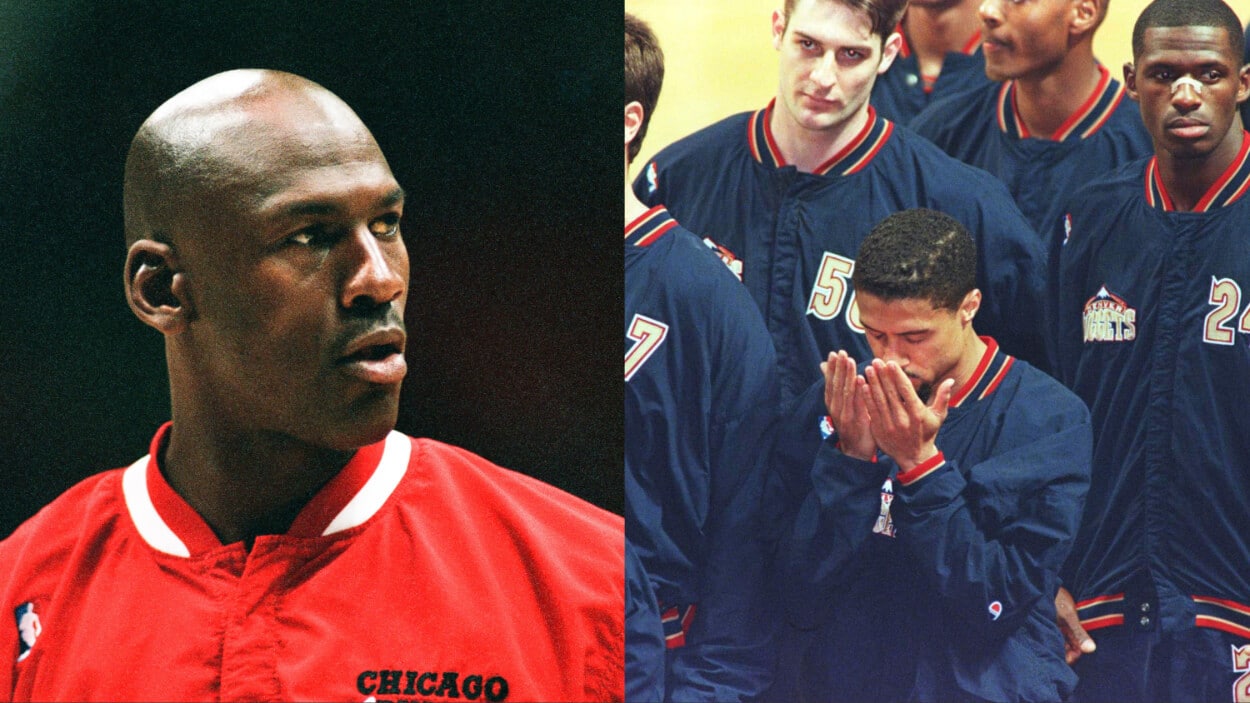 During the Mahmoud Abdul-Rauf protest in March 1996, the NBA media that crowded around Michael Jordan after every game eventually got around to asking MJ to share his thoughts on the matter.
Jordan, who infamously said he doesn't get into politics because "Republicans buy sneakers, too," actually offered a thoughtful answer defending Abdul-Rauf to worship how he pleases and protest if he felt it was necessary.
"I guess that's a personal thought that he must more or less approach or decide upon. This is a world — United States is a place where we can practice any kind of religion. It's never really been forced that we practice a certain religion, and here he is, he's practicing his religion, and he has certain views about certain things," Jordan mused. "Is it something we should judge? Something we should question him about? I beg to differ a little bit with that."
Jordan continues that Abdul-Rauf had been not standing for the national anthem for most of the season before anyone noticed, and it became a firestorm.
"A solution needs to come out of this. But I don't know if you should ask the guy to go against his religious beliefs. And I think if he believes that, we have to honor that," Jordan continued. "It can be a compromise somewhere, and I think it should have been that before it got to the folks of the public."
"Some people are going to look at this in a positive way, standing up for what you believe in, and I'm never against that," Jordan said in conclusion.  
The questions quickly shifted back to the injured Scottie Pippen, but Michael Jordan had done his small part to stand in solidarity with Mahmoud Abdul-Rauf.