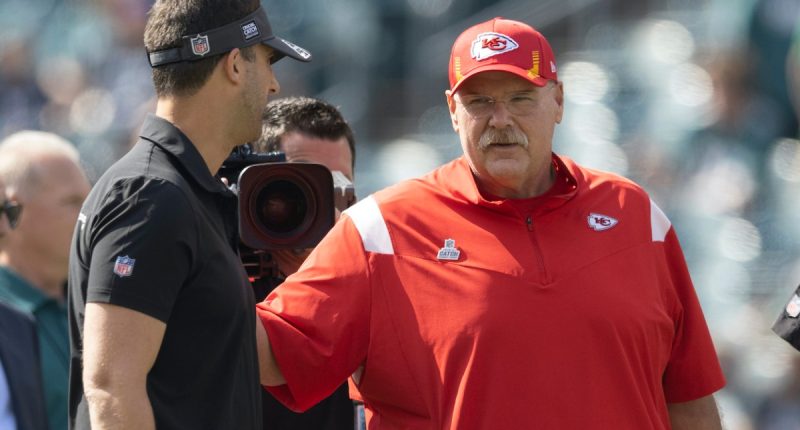 Nick Sirianni's journey to the Philadelphia Eagles is a unique one, to say the least. His coaching career began in college football with Division III Mount Union, then he worked his way to the Kansas City Chiefs, San Diego/Los Angeles Chargers, and Indianapolis Colts as an assistant at each stop. Sirianni was the most surprising head coaching hire in 2021 when he replaced Doug Pederson, but he's exceeded all expectations by leading the Eagles to the Super Bowl in just his second year at the helm.
There, he will meet Philadelphia legend Andy Reid, whom Sirianni nearly worked with in Kansas City a decade ago. But when Reid accepted the Chiefs job in 2013, he didn't deem Sirianni worthy to keep on his staff. So, he let him go.
Revenge will be on the menu in Super Bowl 57.
Andy Reid fired Nick Sirianni in 2013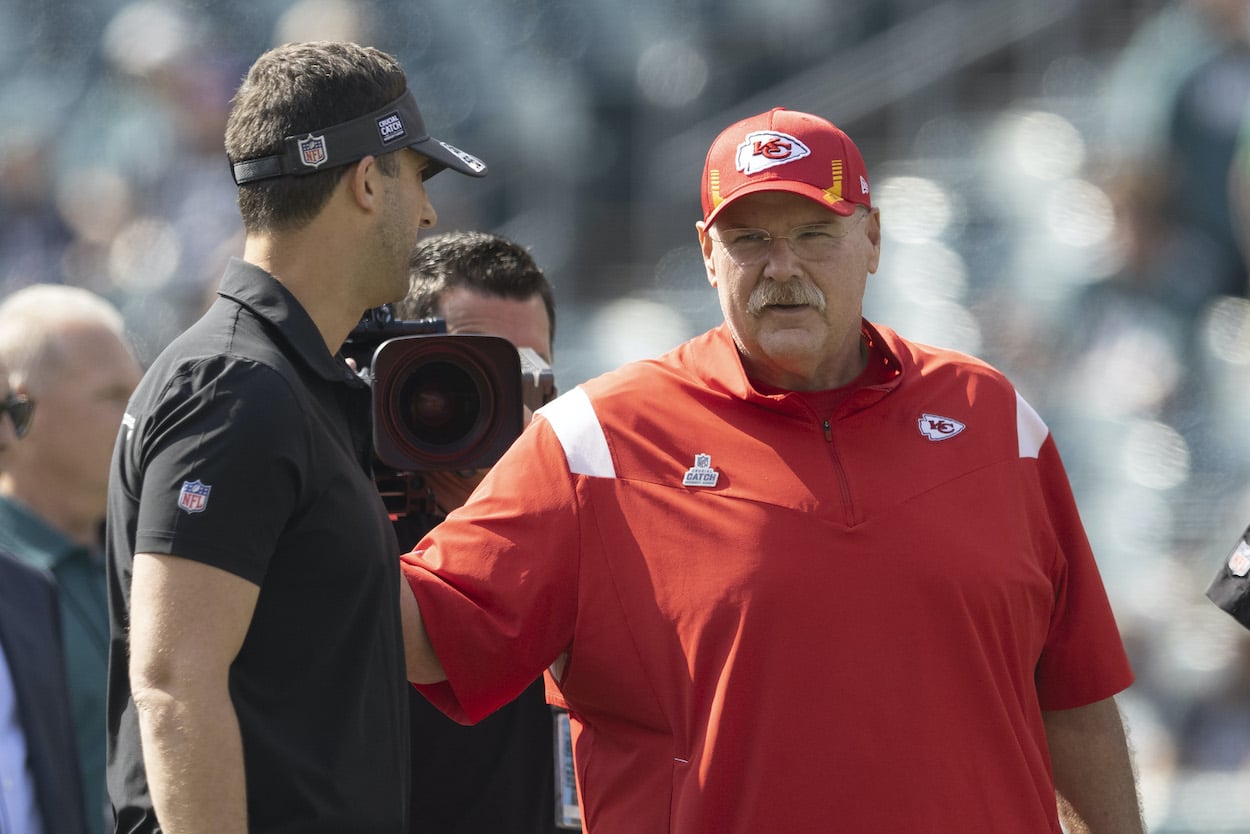 On Dec. 30, 2012, the Eagles fired Reid after 14 years with the team. The head coach led Philadelphia to five NFC Championship appearances and a Super Bowl berth during his tenure, but the time had come to move in a different direction.
Unemployment didn't last long for the future Hall of Famer, though, as the Chiefs scooped him up just a few days later. At that point, Reid had some tough decisions to make. As is the case for every head coach joining a new team, he had to choose which Kansas City assistant coaches would stay and which ones would be replaced.
Sirianni, who had been with the Chiefs for four years and served as the wide receivers coach at the time, wasn't so lucky. Reid decided to get rid of Sirianni and replace him with David Culley.
"When I came here, I was told Nick Sirianni — this guy is really a special coach. Really, a good football coach," Reid told reporters last week, per Yahoo Sports. "But I had David [Culley]. David was my assistant head coach and he'd been with me for 14 years, so he was coming with me. And I had to make that determination to keep Nick or not.
"And I knew being as good as he was and the reputation he had, I knew he was going to get something. So, it's worked out great for him."
That's true, sure, but Sirianni hasn't forgotten about the day Reid decided he wasn't good enough.
Nick Sirianni will be out for revenge in Super Bowl 57
After getting let go by the Chiefs, Sirianni accepted a demotion to become an offensive quality control coach with the Chargers. He quickly worked his way up to quarterbacks coach, then wide receivers coach, then offensive coordinator with the Colts. Three years later, he landed his first head coaching job with the Eagles.
Even though it all worked out for Sirianni, he still holds a bit of a grudge from 2013.
"Did I want to leave Kansas City? No," he told reporters over the weekend, per NBC Philadelphia. "My future wife was from there, and we were engaged at the time. But she was from there. She had a nice teaching job there, she had all her friends there, her mom and dad were a half hour down the road. Of course I didn't want to leave there. But when I look at it, God's always put me in great positions and guided my path. I know I don't say stuff like that all the time, but I know he has.
"Do you always have this little chip on your shoulder? Sure, you do," he continued. "But that's who I am as a coach, as a person. I want to make sure that I'm working my butt off to be as good as I possibly can."
Ten years later, Sirianni has a chance to stick it to Reid in Super Bowl 57.