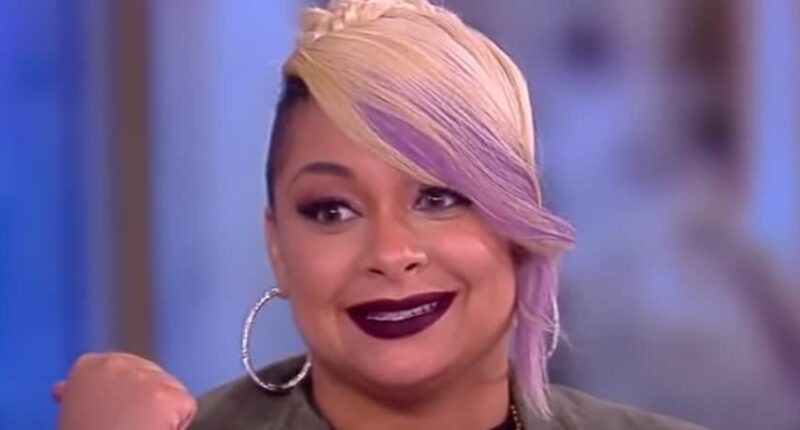 It appears that one must sign a contract in order to get romantic with Raven-Symone. The actress and former The View co-host apparently has strict regulations when it comes to her personal life. So, how did she decide to establish these rules? Read on for more details.
Contract Required To Get Romantic With Raven-Symone
Raven-Symone started out her career as lovable Olivia on The Cosby Show. It was her personality and sass that catapulted her to stardom. Raven took on roles in Kim Possible, Hangin' With Mr. Cooper, and the Dr. Doolittle movies alongside Eddie Murphy. She eventually landed her own show, That's So Raven, and starred in The Cheetah Girls. Then, from 2012 through 2016, she was a co-host on The View. So, she has achieved an incredible level of success. As for her personal life, she has been in same-sex relationships. Yet, does she have stipulations when it comes to getting romantic?
According to Page Six, Raven-Symone revealed that everyone she has dated has had to sign an NDA. Yet, why must they do this? She shared the details on Howie Mandel's podcast, Howie Mandel Does Stuff. Raven had this to say: "All of my relationships, especially – obviously – when I started dating, I had to get people to sign NDAs. It took me a while to wrap my head around it because it's very impersonal, but someone in our position needs to do that." Of course, Howie Mandel wanted to know when the actress gave out the NDAs.
She explained that it was before she and her partners would get intimate. Furthermore, she added that so much has changed in the celebrity world that this has almost become a necessary evil. Luckily, Raven-Symone has found her forever love and is now happily married to her wife, Miranda Pearman-Maday. Yet, she did share the time that she had to ask her to sign these papers. How long did it take? Two months after they started dating.
Asking The Wife
It was actually Raven-Symone's mother who had been pressing her to give the NDA to Miranda. "We were in New York. We were in this outdoor French type of restaurant, and my mom had been bugging me. She was like, 'You got to get it signed. I'm like, 'She's from the industry.' And my mom was bugging me." Both women were not actually happy about signing these papers and for good reason. They both realized this was not a typical situation. Miranda and The View alum felt something more special but Miranda knew she had to do what needed to be done. It's been nearly three years and hopefully, Raven-Symone will never have to have someone else sign an NDA again.
Do you understand why she had this done? Let us know in the comments below.
Latest posts by Amanda Lauren
(see all)