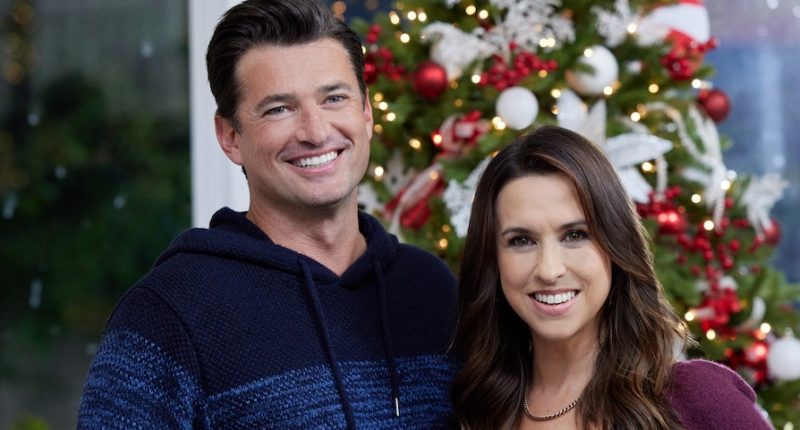 Latest posts by Georgia Makitalo
(see all)
Christmas movie fans are already getting excited about the Hallmark Channel's 2023 Countdown To Christmas. The network has filmed its first movie, A Biltmore Christmas, starring Bethany Joy Lenz and Kristoffer Polaha. Therefore, it seems like all systems are going for another delightful season of tinsel, trees, and toasty marshmallows over an open pit fire.
However, Christmas 2023 may see some major changes. This could significantly change how they have always been doing things at the feel-good network. What could those changes be?
The Secret To Countdown To Christmas 2022's Success
Recently, Lisa Hamilton Daly, the VP of Programming at Hallmark Media spoke to Decider about all things Hallmark. After confirming that as Daly did not start her position until the Fall of 2021, she was unable to bestow her magic on holiday movies until 2022. Therefore, one of the big topics had to do with how Christmas movies are now dramatically different from the past.
Lisa shared her big secret to the success of Countdown To Christmas 2022. This was giving "permission." She explained her reason for trusting other people's wild ideas.
That's a really talented team and I think they felt like we have a core audience who loves what we do, but you're eventually just doing a version of the same movie over and over again. You want to break out and do something different once in a while.
More than anything, the seasoned executive shared her pride at how people "stepped up." Moreover, she also revealed her surprise at how well comedy did for the network. The two obvious examples are Three Wise Men And A Baby and Haul Out The Holly. In her own household, her Lacey Chabert-obsessed daughter played it over and over again.
However, she discovered that a lot of families and husbands were also watching the comedies. This brought families together.
The Hallmark Channel May Be Changing Countdown To Christmas
How will this first year of change help morph the future of Countdown To Christmas? Daly revealed that they are now looking at individual evenings to see what movies work best.
This coming Christmas, we're continuing to refine that mix, and how it even plays out through the three nights of the weekend. We're thinking about what's great for Friday nights, what really works for Saturday nights, and what works for Sunday nights, and we're thinking about how that cadence works because they do feel like different nights: like Friday night's the traditional comfort watch; Saturday night might be our big tentpole night; and Sunday might be that thing we're trying that's a little different. That's what we think that the weekends feel like, but we're still in the very early stages of thinking about how it's gonna work out.
By setting up different expectations each night, fans may decide what is their big family viewing night, or when they get their time to relax, drink hot cocoa, and watch something new from the feel-good network.
When it comes to something new, Lisa Hamilton Daly used Ghosts Of Christmas Always as the prime example. This new take on the classic Dickens tale was a huge hit. Therefore, they will certainly try more comedy and "different," as well as the comfort fare that Hallmark fans have always loved.
Hallmark fans, what were your favorite Christmas movies of 2022?