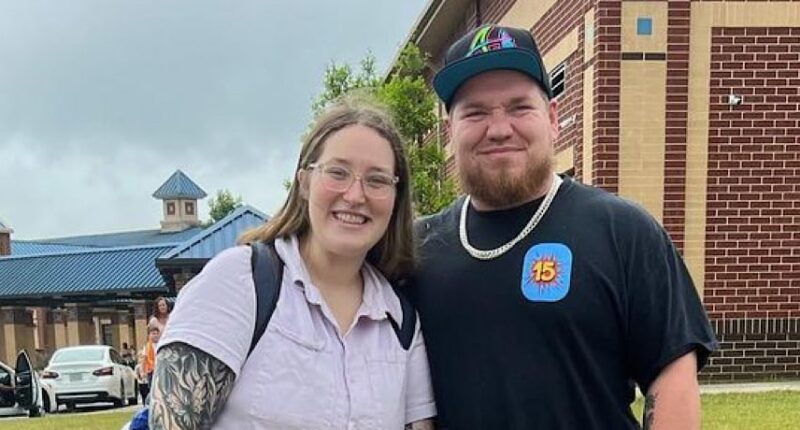 Is Mama June Shannon's daughter, Lauryn 'Pumpkin' Efird's marriage over? She has been with her husband, Josh Efird for around eight years now. Plus, they have four children together while raising Pumpkin's little sister, Alana 'Honey Boo Boo' Thompson. So, is there trouble in paradise? Read on to find out why some believe there might just be.
Is Mama June's Daughter, Lauryn Efird's Marriage OVER?
Lauryn 'Pumpkin' Efird married Josh in Las Vegas, with Mama June walking her down the aisle. Together, they had their daughter, Ella Grace in 2017. Then, in 2019, Alana came to live with them when June got arrested and was dealing with substance abuse issues. In 2021, the couple welcomed their son, Bentley then just a few months later, they learned that they were having twins. Stella and Sylus were born in May 2022 and just turned one, just a month after they gained sole custody of Alana. It has been a lot for the couple in such a short time period.
Now, it seems like there may be trouble in paradise for Pumpkin and Josh. According to The Sun, Pumpkin recently posted a cryptic TikTok video. It starts with the phrase: "she's probably the ugly ex," and then it zooms into her, sitting in her car. She is wearing an orange sweater, her highlighted hair pulled to the top of her head.
@pimpinp1 #CapCutVelocity NEVER WAS THE UGLY EX ?? #foryoupage #fyp #momsoftiktok ♬ original sound – PimpinP
Fans immediately reacted to this, asking in her comments: "Are her and josh still together?" Then, a Reddit thread was also soon started to address the video. The OP started with: "Did her and Josh break up? Also this is cringey lol." Fellow Redditors quickly chimed in. "I dont think they split shes posting this for attn for sure though," one noted. Another added: "SHE CONFIRMED SHE IS ?." Apparently, someone on another live had asked if she was still with Josh after he supposedly was unfaithful but her response was inaudible.
Compliments & Insults
Redditors were also giving out backhanded compliments to Lauryn 'Pumpkin' Efird. They noted that she looked like she finally took a shower and cleaned herself up. Additionally, they shared that she apparently had forgotten the twins' first birthday which was a huge deal. So, there was a lot going on in the chatter that went beyond her marriage breaking up. However, the couple has had their struggles. A short time ago, Pumpkin went to TikTok to discuss the possible repossession of her car and Josh was visibly upset. It seems there are some things he just would prefer to keep private.
Do you think that there is really trouble in paradise or was this just an attention grab? Let us know and watch Mama June: Family Crisis Fridays on WeTV.
Latest posts by Amanda Lauren
(see all)