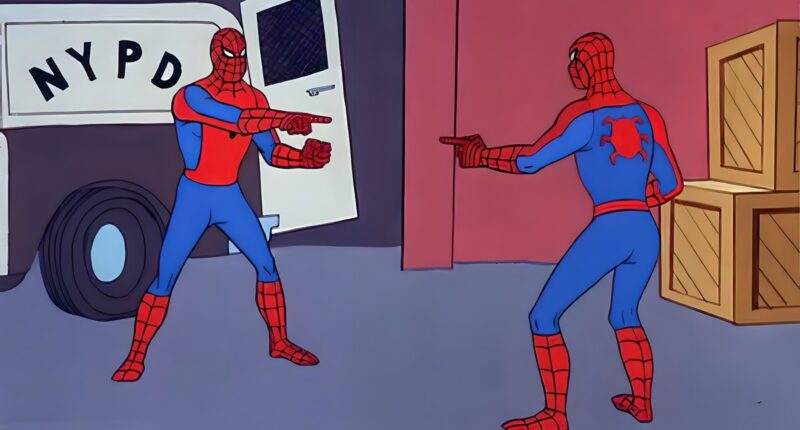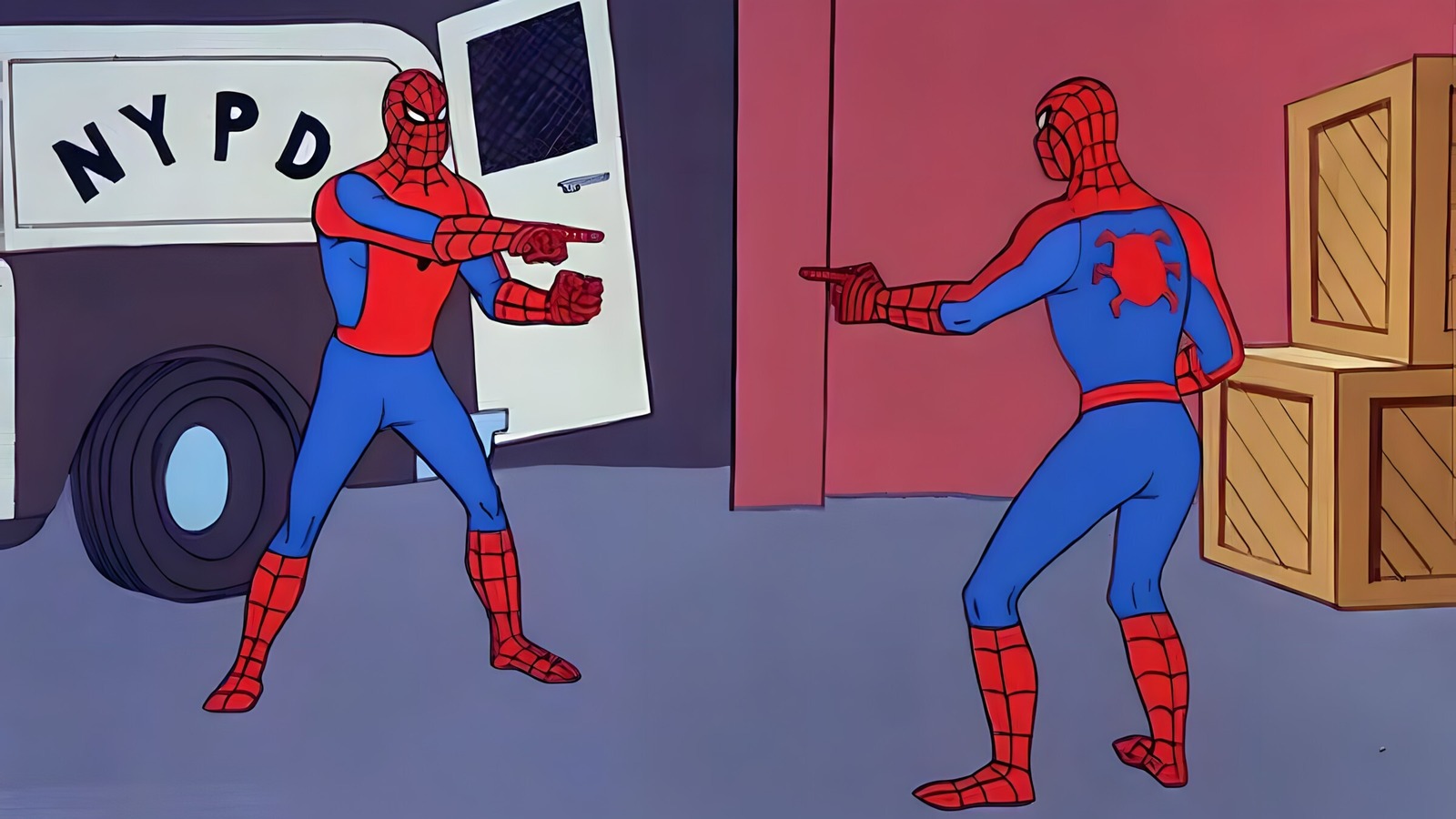 While the original shot features only the two Spideys, over time it has evolved, with more web-slingers and sometimes entirely new characters entering the fray. 
In 2018, the meme finally got the cinematic treatment in a mid-credits scene in "Spider-Man: Into the Spider-Verse," though this time the Oscar Isaac-voiced Spider-Man 2099 is one of the accusers. Since then, the meme has even made its way into live-action. A scene in "Spider-Man: No Way Home" makes a sneaky reference with Tom Holland, Tobey Maguire, and Andrew Garfield's respective Spideys confusedly pointing at one another, trying to figure out which Peter Parker Ned is addressing — a hilarious moment that had fans cracking up in theaters. The three actors even recreated the actual shot, in costume, in a behind-the-scenes photo.
But undeniably, the most epic use of the template to date comes in "Spider-Man: Across the Spider-Verse," where we see a literal multiverse of Spider-People and Spider-Creatures pointing the finger. With such an expansive roster of Spideys all getting in on the meme, it'll be hard to top what seems to be, at least for now, the pinnacle of the Spider-Point. 
Though most of the webhead's past adventures are available to stream on Disney+, the 1960s "Spider-Man" cartoon that spawned one of the internet's most pervasive memes has yet to hit the streaming service, though that clearly hasn't stopped its influence on internet culture.