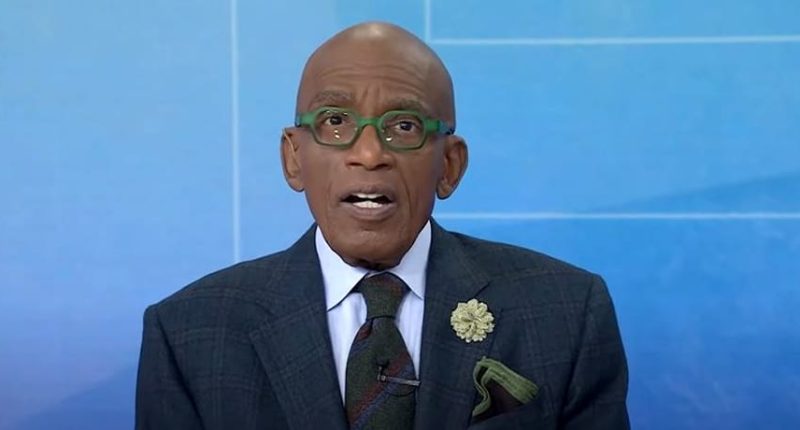 The Today show's fan-favorite weatherman Al Roker pushed a young actress to speak out the truth. In a tricky new interview the NBC show's latest guest, Storm Reid was questioned by the 68-year-old, to be honest about HBO's high school drama series Euphoria. So, what was Storm Reid trying to hide from Al Roker? Keep reading to find out the details!
Al Roker Is Curious About Euphoria Season 3
The NBC show's official TikTok show shared a glimpse of the latest interview with Storm. As Al Roker and his co-host Sheinelle Jones sat down with A Wrinkle In Time star, the weathercaster brought up her show Euphoria. He wanted her to spill the beans on the upcoming Season 3.
[Source: YouTube]
In the clip captioned, "Storm Reid can't spill anything about 'Euphoria' Season 3," the hosts are seen coaxing Storm to do just that.
Al Roker Confirms The Truth With Storm Reid's Mom
The interview started with Sheinelle asking, "Has Season 3 been shot yet, or what?"
With a sly grin on her face, the actress replied,
"Not at all, I have no information, we haven't started shooting."
[Source: YouTube]
Catching onto the deceit in her tone, Al quickly jumped in asking, "Are you telling the truth?"
"I am telling the truth!" Storm asserted as she laughed at Al Roker's question.
She also joked, "You know I'd tell you."
"You wouldn't fib to us with your mom—there's mom right there," Al said as he pointed out to the actress' mother Robyn Reid on the set of Studio 1A. "Is she telling us the truth, Robyn?" he continued asking. Confirming her daughter's statement, Robyn replied, "She's telling the truth!"
Al Roker & Deborah Roberts Miss Their Son Nick
While Al Roker was all fun and games on the set, he and his wife Deborah Roberts recently revealed that they are sad about their son, Nick Roker, returning to college after a long holiday. Deborah also revealed that she is already missing the 20-year-old in her latest Instagram story.
The mom of two was pictured smiling at the camera alongside her son with the background of a snowy landscape. The text on the image read, "Sunday Silence. Missing him already."
[Source: Instagram]
Al Roker's wife previously admitted that her fans shouldn't be fooled by the smiles in a picture she shared of the trio heading back to the university. In the Instagram post's comment section, fans offered support stating that it never gets easy when kids head back to school/college leaving the nest. Nick had been beside his father for more than two months. More so, he took care of his father during his health scare that landed him twice at the hospital.
Now that both Al Roker and Deborah Roberts are back to work, Nick finally left the house to resume his studies leaving his parents sad yet proud.
What do you think of Al Roker persuading Storm Reid to tell the truth? Share your thoughts in the comments!
Latest posts by Priyanka Chandrakar
(see all)