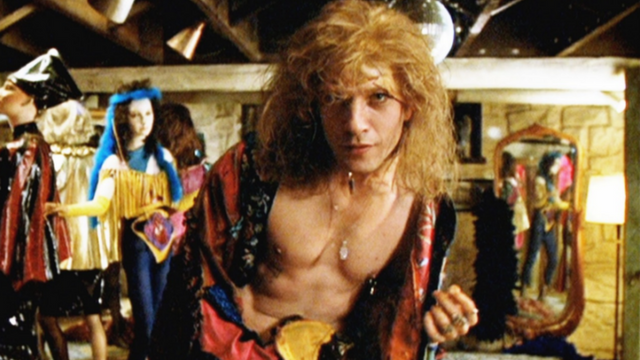 Who is Buffalo Bill based on: Thomas Harris's The Silence of the Lambs was published in 1988 and is a psychological horror classic. This book is the follow-up to Harris's Red Dragon, published in 1981. Dr. Hannibal Lecter, a cannibalistic serial killer, faces off against FBI Special Agent Clarice Starling in both novels. The 1991 film adaption, directed by Jonathan Demme, was a commercial and critical triumph. The Academy Award for Best Picture went to this film.
Who is Buffalo Bill?
Jame Gumb, alias "Buffalo Bill," is played by Ted Levine in the film adaptation of Thomas Harris's 1988 novel The Silence of the Lambs, and is a fictional character and the main antagonist of the novel. The film and novel portray him as a serial killer who preys on overweight women, killing and skinning them to create a "woman suit" for himself. Simon Northwood portrays him in the TV show Clarice.
Who is Buffalo Bill based on?
Buffalo Bill's initial plan in The Silence of the Lambs was to become a female. Buffalo Bill, who has been stigmatized by society and is suffering from many mental health concerns, begins murdering women so he can wear their skins.
Looking back 30 years, there are several issues with this movie. This film has a troubling portrayal of transgender people at best, and Buffalo Bill is a minefield of offensive stereotypes at worst.
However, the creation of the persona coincided with peak interest from law enforcement and the public in serial killers in the United States. In addition, Buffalo Bill's criminal activities are a composite of those of multiple other murderers.
Starling learns in the original film that Buffalo Bill skins his victims so that he can fashion a garment out of the skin. Serial killer Ed Gein, who actually existed, would sometimes dress in the flesh of his victims and examine himself in the mirror as though he were trying on new clothing. Nine people's deaths have been attributed to Gein, and he is thought to have been the model for Norman Bates in the film Psycho.
Read More: Who is Shrek Based on: Who was 'The French Angel'?
Who Plays the Role of Buffalo Bill?
American actor Frank Theodore Levine. In the film The Silence of the Lambs (1991), he played the character of Buffalo Bill, and in the TV series Monk, he played the role of Leland Stottlemeyer (2002–2009).
Nowhere to Run (1993), Heat (1995), Bullet (1996), The Fast and the Furious (2001), Jurassic World: Fallen Kingdom (2018), and The Report are just some of the other films in which Levine has starred prominently (2019).
Levine is a physician and PSR member whose parents, Charlotte Virginia (Clark) and Milton Dmitri Levine, gave birth to him in Bellaire, Ohio. His mother was Welsh and Native American while his father was of Russian and Jewish blood. "Hillbilly Jew" is how he defines himself. He was raised in Oak Park, Illinois. He started school at Marlboro in 1975.
The Silence of the Lambs Plot
Jack Crawford, the head of the FBI branch that creates psychological profiles of serial killers, sends his trainee, Clarice Starling, on an errand. Starling is scheduled to interview serial killer/forensic psychiatrist Hannibal Lecter using a questionnaire. Lecter is currently incarcerated in a Maryland mental institution for nine consecutive life terms due to a string of murders.
Crawford's true motive is to enlist Lecter's help in tracking down "Buffalo Bill," a serial killer known for abducting overweight women, starving them for up to two weeks before killing and skinning them before discarding their bodies in local waterways. Kansas City Homicide began using the term as a twisted joke because "he likes to peel his humps." Starling keeps coming back to Dr. Lecter for clues throughout the inquiry, and the two of them develop an odd connection in which he gives her cryptic hints in exchange for details about her unhappy and harsh upbringing as an orphan.
Related: