Shania Twain is gearing up to go on tour for her latest album, Queen of Me. She says she's at a great stage in her life and she's excited about the future. The "Still the One" singer also says she's not concerned about what people think of her anymore. The country star is OK with not being perfect. Here's what she had to say.
Shania Twain is fine with not being 'perfect'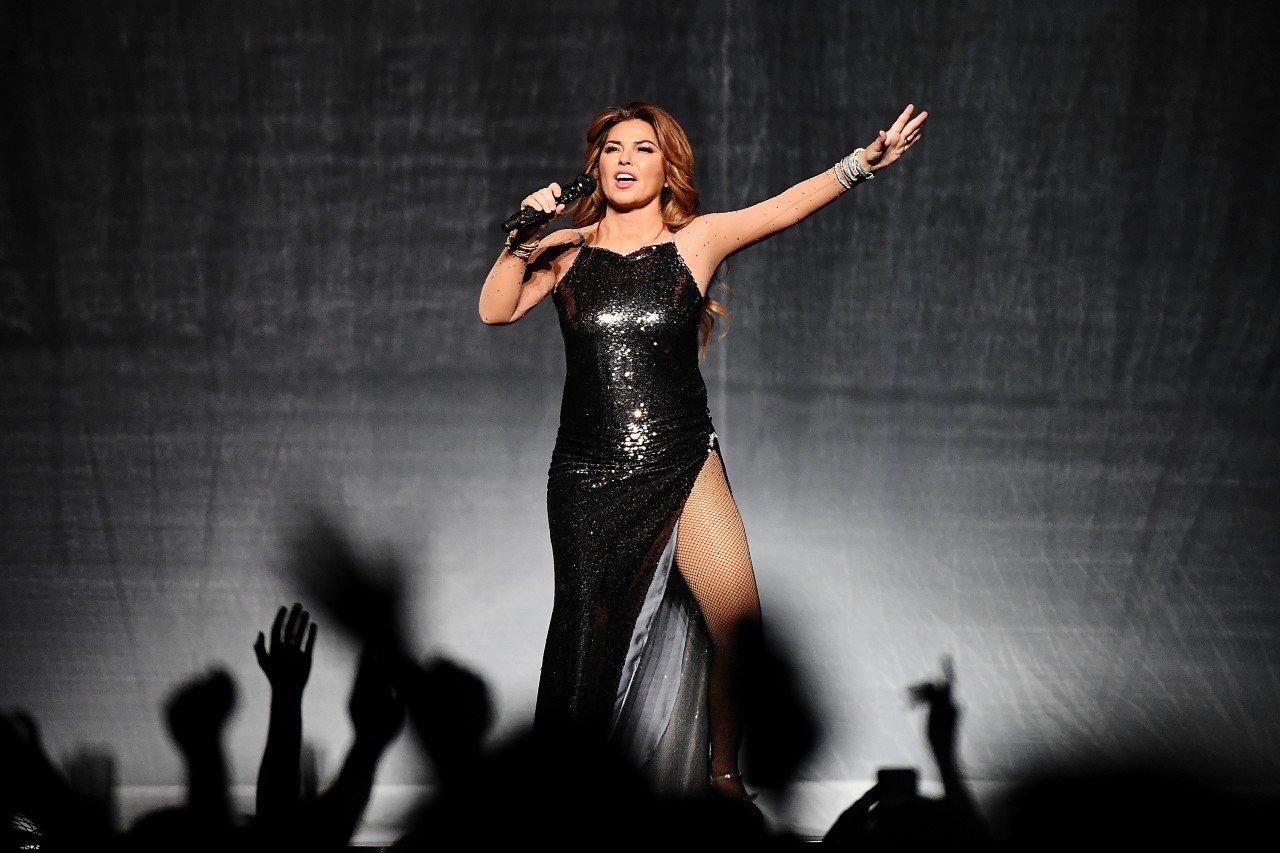 Twain is content with her life right now. She says she's at a stage where it doesn't matter if she isn't what people want her to be. Twain, who had vocal cord surgery after a case of Lyme disease in 2003, says her voice is different. She also says her body looks different. However, she doesn't put pressure on herself to sing or look the same way she did years ago.
"When I now go out on that stage, I am not afraid of the criticism," Twain tells Associated Press (via The Washington Post). "I'm not going to be perfect. My voice is not what it used to be. I sing differently. There'll be holes in it. I'm not the same body I used to be. All these things. But I go out there with the confidence that I'm the best I can be and that I've worked hard to be my best."
"Twain continues, "I just am not afraid of the criticism. I'm there for the people that are embracing me for who I am. I will get out there and do my best to make everybody happy, as I always do."
Shania Twain uses songwriting as her 'therapy'
Twain put her album together during the COVID-19 pandemic. She says writing songs during this time was like "therapy" for her. She says the songwriting process made her feel happy and served as a "pick-me-up."
"Because this album was written during COVID, as I always do, I [used] songwriting as my therapy," Twain tells NPR. "But with the forced isolation and everything, I just needed to pick myself up, cheer myself up. [I] started writing songs that made me feel like dancing and put me in a good mood."
Twain is grateful that she's able to sing again and go on tour. She tells NPR this feels like a "second wind" for her.
"I do feel that, especially because I had lost my singing voice for so long," says Twain. "I was worried that I'd never make more albums, never tour again. I would say I'm in a celebratory frame of mind, and I don't want to waste air and take anything for granted. COVID threw me into that awakening as well, I got so productive and wrote so many songs."
Shania Twain says she's a 'free spirit'
Twain says she's in a good place. She tells Fox News that over the years, she learned how to let go and speak her mind. This newfound sense of freedom comes through in her music.
"I am a much more free-spirited person at the end of the day," says Twain. "I'm much more appreciative of being able to manage and control my own state of mind or at least taking that very seriously. Hence, 'Queen of Me' as the title track of the album."
Follow Sheiresa Ngo on Twitter.