Kate Middleton has played many significant roles in the monarchy's progression throughout her relationship with and marriage to Prince William. However, the Princess of Wales hit a particularly poignant milestone as a guest at the evening banquet following Crown Prince Hussein and Princess Rajwa of Jordan's royal wedding. Most importantly, it involved wearing Princess Diana's favorite accessory.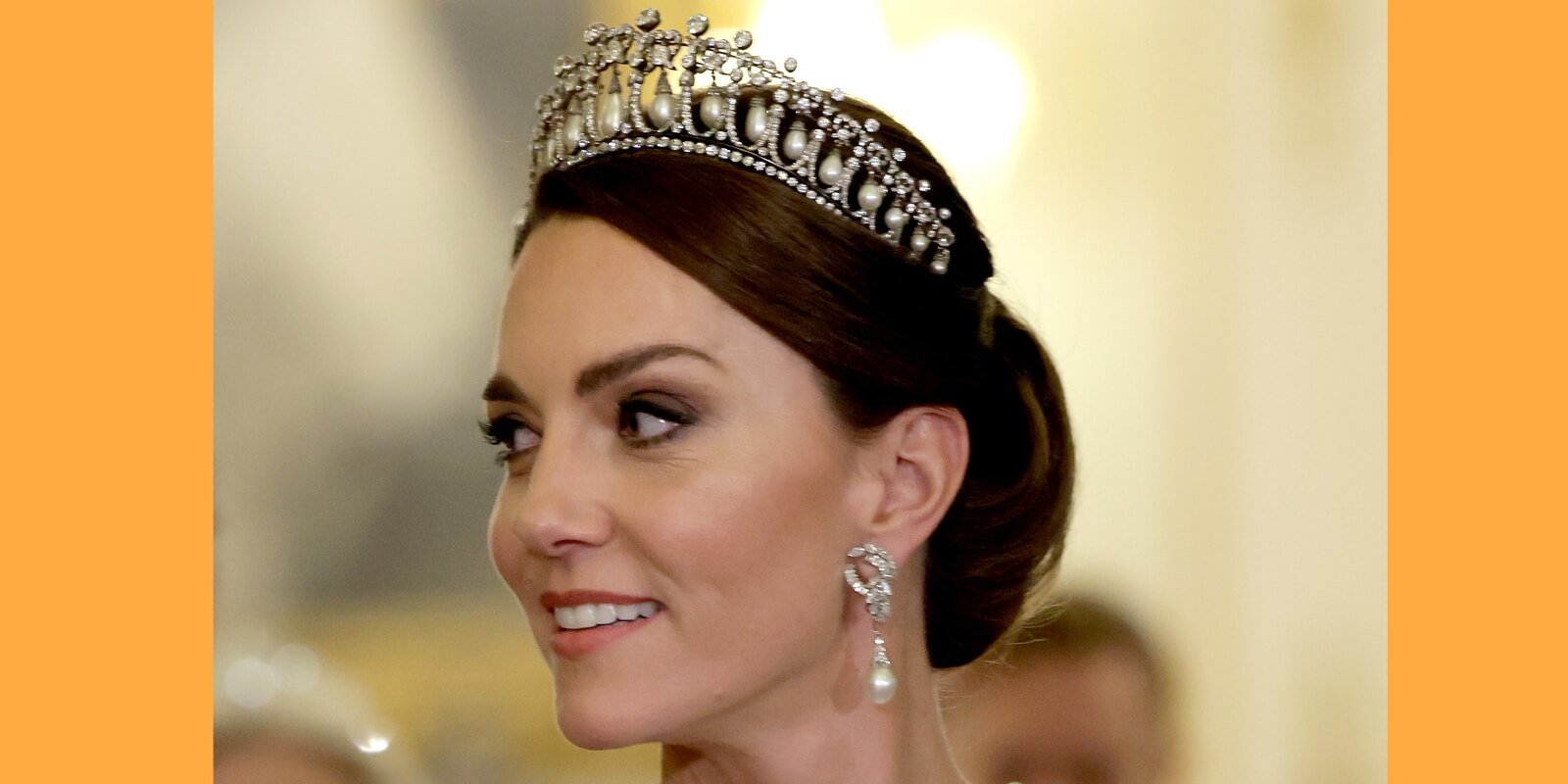 One of Princess Diana's favorite accessories helped Kate Middleton hit a poignant royal milestone
Kate Middleton and her husband, Prince William, attended the wedding of Crown Prince Hussein and Princess Rajwa of Jordan on June 2, 2023. The couple cut a stunning figure in royal regalia for the ceremony and subsequent reception.
The Princess of Wales wore a glittering rose gown by Jenny Packham for the evening dinner. In addition, Kate donned several essential accessories befitting her status as Princess of Wales.
First, she wore the Royal Family Order of Queen Elizabeth II. The order is an oval portrait of the late queen surrounded by diamonds pinned to a yellow silk ribbon.
She also added the Dame Grand Cross of the Royal Victorian Order. It is an eight-pointed star with the cipher of Queen Victoria on an enamel cross at its center, pinned to her left hip. It was attached to the Royal Victoria Order Sash.
But perhaps the most significant accessory Kate wore to the royal wedding was the diamond and pearl Queen Mary's Lover's Knot tiara. This stunning bejeweled headpiece was a favorite of Kate's late mother-in-law, Princess Diana.
Throughout her reign as Princess of Wales, Diana alternated between the Queen Mary's Lover's Knot tiara and her family's Spencer tiara. The Queen Mary tiara was reportedly one of Diana's favorite pieces.
Wearing Diana's favorite tiara to the Jordan royal wedding marked the first time Kate has worn one outside of the U.K. She last donned the gorgeous sparkler in December 2023 for the South Africa state visit to the U.K. 
Kate Middleton has famously only worn three tiaras since marrying Prince William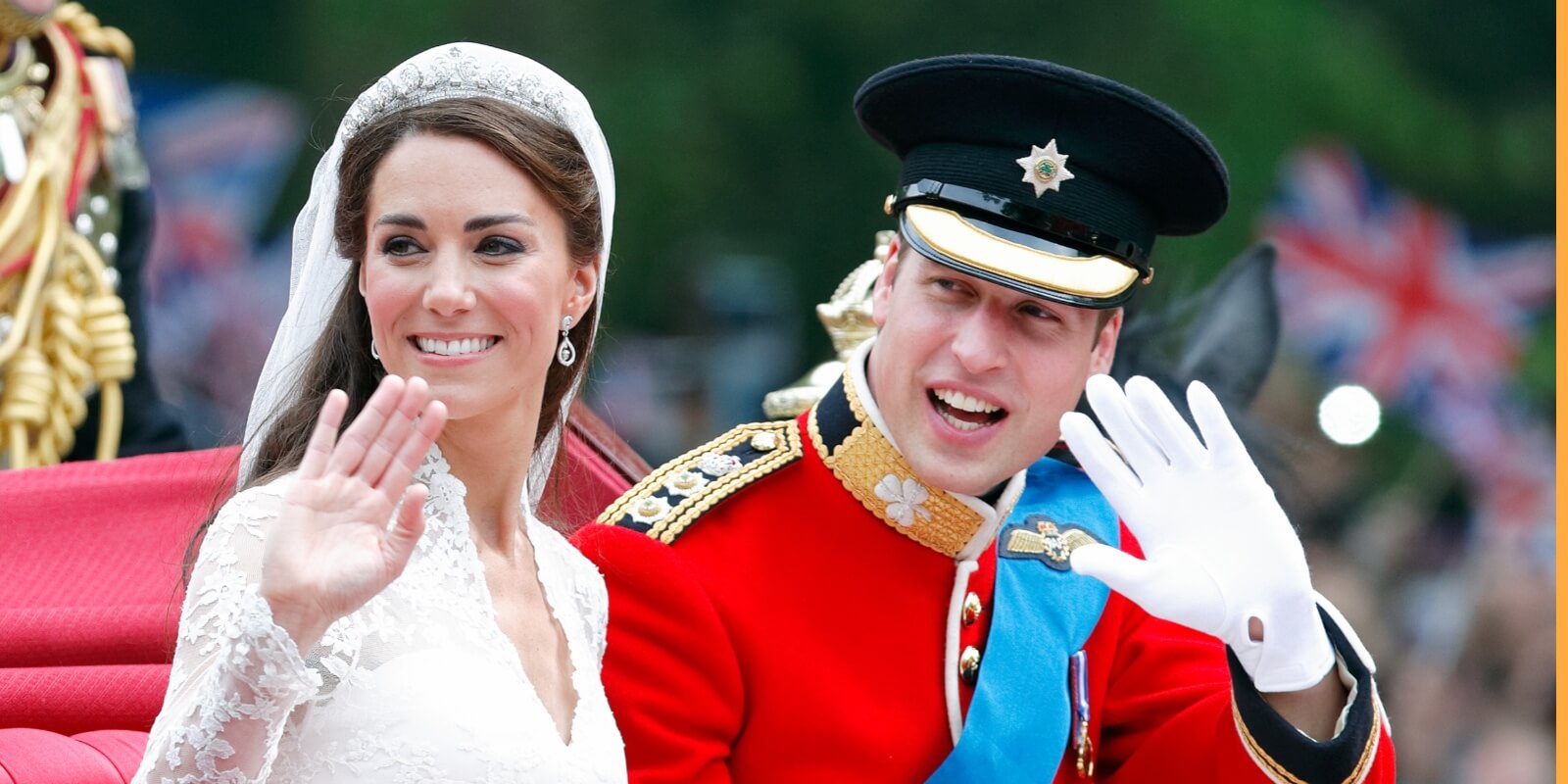 British royalty has strict rules regarding the use of sparkling headpieces, which makes the occasions Kate Middleton wears these gems so special. Some of these rules include weddings, white-tie events, and official banquets.
Since these types of royal appearances are less sporadic than regular royal appearances, wearing tiaras is special for royal family members. Wearing a tiara is reportedly tied to the dress code of the event as well as personal preference.
Therefore, the first time Kate Middleton wore a tiara was at her 2011 wedding to Prince William. For her nuptials, Kate donned the Cartier Halo design.
She has also added to her regular rotation of royal looks the Lotus Flower Tiara, one of Princess Margaret's favorites, and Princess Diana's favorite, the Queen Mary Lovers Knot.
All the details on the Queen Mary Lovers Knot Tiara
Four royal women have worn the Queen Mary's Lovers Knot tiara. In 1913, Queen Mary was inspired by her aunt, the Grand Duchess of Mecklenburg-Strelitz's lover's knot tiara. She commissioned royal jeweler Garrard to make a copy.
The late Queen Elizabeth II inherited Queen Mary's jewels after her death. The Lovers Knot tiara became part of the queen's jewelry collection in 1953. She often wore it to official royal events.
In 1981, Queen Elizabeth gifted the diadem to Princess Diana. She married the queen's son Charles in July of that same year.
When Princess Diana's divorce from then-Prince Charles was made official in 1996, the tiara was returned to Queen Elizabeth. It was placed in the Tower of London for safekeeping, along with other royal jewels.
Diana's daughter-in-law, Kate Middleton, subsequently debuted the tiara at a diplomatic reception in December 2015. It was the first time the sparkler had been worn by a royal family member since Princess Diana's 1997 death.
Elements of this story were also reported by The Court Jeweler and Newsweek.