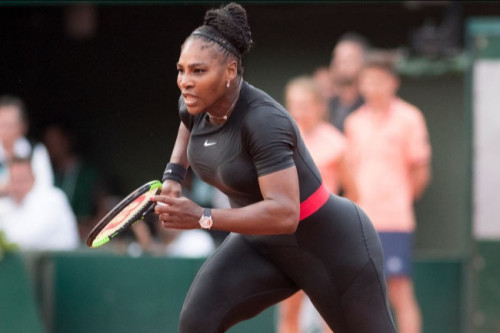 Serena Williams is ready to "give [her] life" to something away from tennis.
The 41-year-old sporting legend played her last match at the US Open last September and though she's previously declared she is "not retired" and said her chances of returning to the game are "very high", she's now admitted it isn't on the agenda at the moment.
Asked if she is going to play tennis again, she told Gayle King on 'CBS Mornings': "It's hard to say. I would say no. For now, no.
"I've literally given my whole life to tennis, and it's time for me to give my life to something else.
"My dad is like, 'Serena, you should play like, two more Grand Slams,' and I'm like, 'Dad, stop.' "
The 23-time Grand Slam winner admitted she is "so happy" she doesn't need to spend hours training every day any more.
She said: "I feel relief when I look at the court. I'm so happy I don't have to train for two hours a day."
But Serena admitted she finds her decision harder to take when she sees "old pictures".
She added: "[I think] 'Oh, I miss that.' "
And while she's enjoying not training, Serena is unsure what to do with her spare time.
She admitted: "It's so hard for me to relax. I don't know how to relax. I have to schedule it in my schedule."
Serena's five-year-old daughter, Olympia, has made it clear she wants her mom and dad, Alexis Ohanian, to have another baby and now she's not playing tennis, the athlete has reassured the youngster that they are "working on it".
Serena is also channelling her energies and focus into her venture capital firm Serena Ventures, and in the absence of victory on court "winning is just picking out the best deals to invest in."
The firm is focused on funding companies with diverse backgrounds.
She said: "We need people like me, we need women writing the cheques, because I really am a big believer in like attracts like."
Post source: Female First