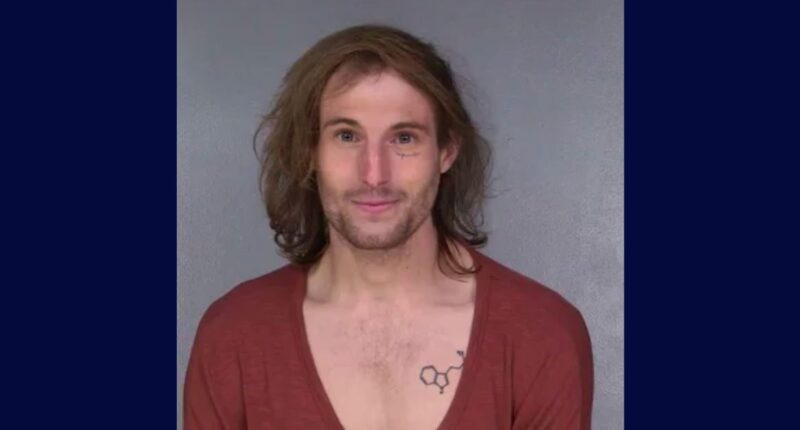 A mentally ill man convicted of murdering a young disabled woman admitted what he did during his recent sentencing hearing in northern California – but he repeatedly tried to justify his actions with an increasingly sad, bizarre, and outlandish tale.
"I definitely killed Emily Lobba and I lied on the stand, but I was justified in my actions," Austin Medeiros, 29, told the court and gallery assembled to weigh in and decide on his fate on Wednesday in Humboldt County, according to the Eureka Times-Standard.
Lobba, 28, weighed 75 pounds at the time of her death, the paper reported. She was born with a condition known as arthrogryposis which affects the joints and ligaments and, in the deceased woman's case, limited her mobility all her life, witnesses testified during the trial, according to Lost Coast Outpost. While Lobba made marked strides to live on her own through the "radical body" concept that prizes "optimism and resiliency" in the face of adversity, she required two caregivers, for six days per week, to help her navigate the world.
The man who strangled her to death on April 3, 2022, claimed she was a multiple murderer and rapist, according to the Times-Standard. Medeiros justified the murder of Lobba by telling the court that his victim deserved to die because she was a member of "the wrecking crew," a large and dangerous gang with hundreds of members.
As part of this gang, the mentally disturbed man went on, Lobba had raped and murdered several women, including his twin sister. These acts of sexual violence and slaughter, Medeiros said during the sentencing hearing, were recorded by Lobba and that recording was hidden behind a radiator in her apartment. He even requested that a search warrant be issued so the alleged footage could be recovered.
Lobba's mother, Mary Jackson, explained to the court that her daughter's condition precluded her from making a fist – or even scratching someone; Lobba's hips were always out of their sockets.
"It is hard to imagine why this happened and I find myself at a loss," Marco Lobba, the victim's brother, reportedly said during the hearing.
Before Lobba died, she and Medeiros were reportedly friends. At least one of her caregivers had been introduced to him. And they spent some time together at her apartment on Greenwood Heights Road in Kneeland – an unincorporated community 14 miles east of Eureka.
On the day of the murder, Medeiros assaulted one of Lobba's caretakers by punching her in the face as she tried to stop him from stealing Lobba's Dodge Ram. Before that, the caretaker reportedly testified, she had to push her way into the apartment and found it ransacked.
The defendant fled in the van, drove against traffic in a high-speed chase that topped out at 100 mph on the 101 Highway and fled into a forest. He was arrested days later in Santa Cruz. Weeks after that, he allegedly attacked a guard with a sharpened spork in a county jail. The killer gave the jury a familiar excuse: he said the guard had raped him.
According to The Mercury News, Medeiros was subject to three different mental competency evaluations during the pendency of proceedings. The first found him incompetent to stand trial – and he was involuntarily medicated. The next two mental evaluations reached the opposite conclusion. The trial finally began against the protest of Deputy Conflict Counsel Owen Tipps, who told the court that his client still suffered from delusions that made adequately representing him difficult, according to the Times-Standard. The defendant's mother testified that he is schizophrenic and has always resisted treatment.
A jailhouse phone call between Medeiros and his mother relayed a small window into the convicted killer's worldview.
"I'm probably only gonna get a year for all this," the defendant said.
Judge Kaleb Cockrum sentenced him to 25 years to life for Lobba's murder; with an additional six years and four months for the attack on her caregiver. Medeiros was not given additional time for the attack on the guard because it was duplicative, the judge reportedly said.
"You face the harsh reality of your actions," Cockrum said.
Have a tip we should know? [email protected]