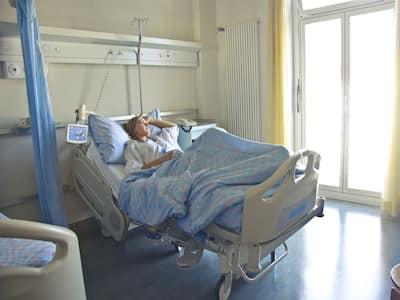 As per reports, women across many cultures identify strongly with the idea of self-sacrificing for loved ones.
As I, your reporter, was scrolling down my feed on Instagram on a mundane afternoon, I came across a reel where a woman shared how her romantic partner cheated on her, some years after she had donated a kidney to save his life. This prompted me to look up whether some gender disparity existed between men and women donors. Surprisingly, many studies across cultures had shown the same. Organ donation can lengthen people's life and can emerge as a new hope for those who have chronic ailments. People donate organs for the same reason whether men or women. However, studies across cultures have observed that women form a greater percentage of living organ donors as compared to men.
Living donors can donate a kidney, a lung, a portion of the pancreas, a liver or intestines. Studies have shown that women consistently outnumber men when it comes to donating their kidneys. This trend is not limited to one hospital or city or country. There are many reasons why this gender disparity exists among people.
Reasons for gender disparity among organ donors
As per studies, spouses are often the first to volunteer to donate an organ to their loved one. As per an international media outlet, studies have shown that women are more likely to get chronic kidney disease and men on the other hand are more likely to be treated for end-stage renal failure. Hence, in situations like these, women naturally do overstep when it comes to donation.
As per reports, women across many cultures identify more with the idea of self-sacrificing. They take it as an extension of their domestic role to sacrifice for their loved ones whether husbands, children, siblings and parents. Hence, whenever a family encounters a health crisis like this, women are first to volunteer.
Some studies show that economic factors also play an important role when it comes to organ donation. In many cultures, men are the sole bread-earners of the family. Organ transplantation is a complex and exhaustive process and it can take months for a person to feel healthy enough to join back work. Hence, this factor favours women donating.
Women have more trust in the medical system
As per some quoted experts in an international media outlet, motherhood can make women less fearful and more trusting of the medical system. While clinically, having gone through pregnancy can become a complication when it comes to organ donation, it makes women more confident in their decision to become a volunteer. As per experts, women who are mothers have interacted with the medical system at some point in time and are used to medical interventions and might be more comfortable when procedures are carried out on them.
Total Wellness is now just a click away.
Follow us on




Post source: The Health Site