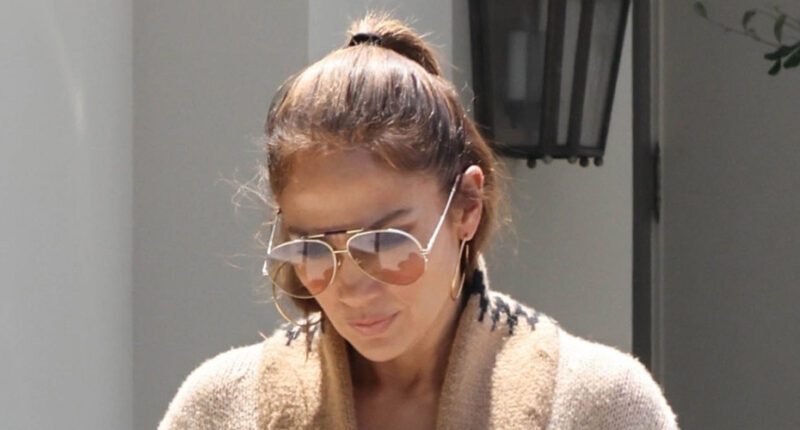 Jennifer Lopez is looking very cozy while running errands on Saturday (May 27) in West Hollywood, Calif.
The "If You Had My Love" singer and Mother actress stepped out wearing a pair of oversized jeans and a tan cardigan that was tied shut.
She finished off her look with a pair of light sunglasses and sneakers and pulled her hair back into a ponytail.
Her outing comes just a few days after a new report provided an update on how she and husband Ben Affleck are doing as their first wedding anniversary gets closer by the day!
Read more about Jennifer Lopez and Ben Affleck's relationship…
"Ben and Jen are doing phenomenally," a source told ET earlier this week. "They are closer than ever before and both of them are elated. They're feeling united and are in very positive spirits."
They continued, noting that, "Ben loves how talented, intelligent and loyal Jen is. They lean on each other and are supportive of one another."
The couple exchanged vows in July 2022 after getting engaged for a second time in April 2022.
Since then, we've seen them out and about on the red carpet and in their daily lives. If you missed it, there was a report that they had a tense moment on the red carpet earlier this month. However, a lip reader revealed what they were really discussing in front of the cameras.
Scroll through all of the new photos of Jennifer Lopez in the gallery…




Post source: Justjared