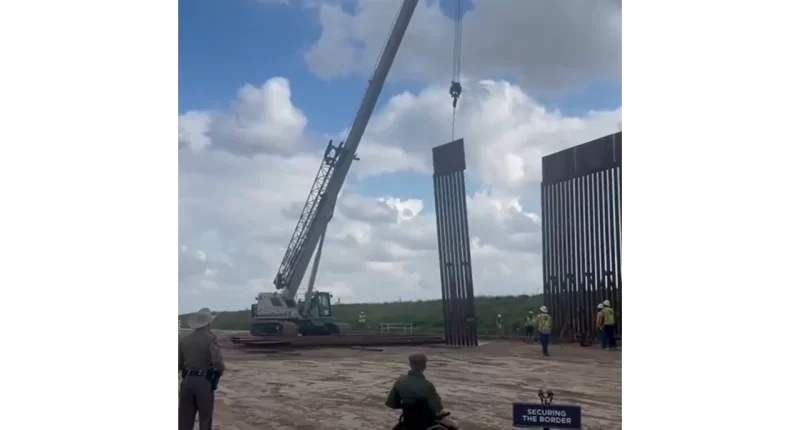 Texas has resumed building a wall along the state's border with Mexico, after months of negotiations with private property owners.
Texas Gov. Greg Abbott boasted about building a wall along the U.S.-Mexico border on Sunday, posting a video on social media of the wall being constructed.
"Texas is building our own border wall," the governor tweeted.
TEXAS TO RESUME BORDER WALL CONSTRUCTION AFTER REACHING DEALS WITH PRIVATE PROPERTY OWNERS, ABBOTT SAYS
The video that accompanied the tweet showed a crane maneuvering a section of wall in line with several other panels, and workers plugging it into place. In the forefront was Abbot sitting next to a sign that read, "Securing the border."
Footage of the wall construction was shot on Jan. 30 when Abbott held a press conference at the border to announce the appointment of veteran Border Patrol agent Mike Banks to serve as the first-ever border czar.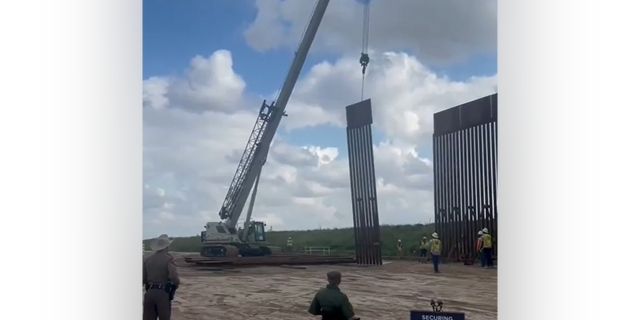 Abbott has criticized the Biden administration's handling of the border, which has seen record numbers of illegal crossings since the president took office in January 2021.
BIDEN ADMIN SUES ARIZONA OVER CREATION OF SHIPPING CONTAINER BORDER WALL TO STOP ILLEGAL IMMIGRATION
He also announced in December that the construction of the wall along the state's border with Mexico would resume.
The announcement came after months of negotiations between state officials and private property owners, ultimately coming to an agreement to construct infrastructure on their land.
The border wall construction project has been under development for months after the Texas Facilities Commission approved a $167 million contract with Southwest Valley Constructors Co. The project is intended to erect a nearly seven-mile border wall in the Del Rio area.
CLICK HERE TO GET THE FOX NEWS APP 
A second contract was also inked with construction company BFBC of Texas to construct a separate seven-mile wall in the Rio Grande Valley.