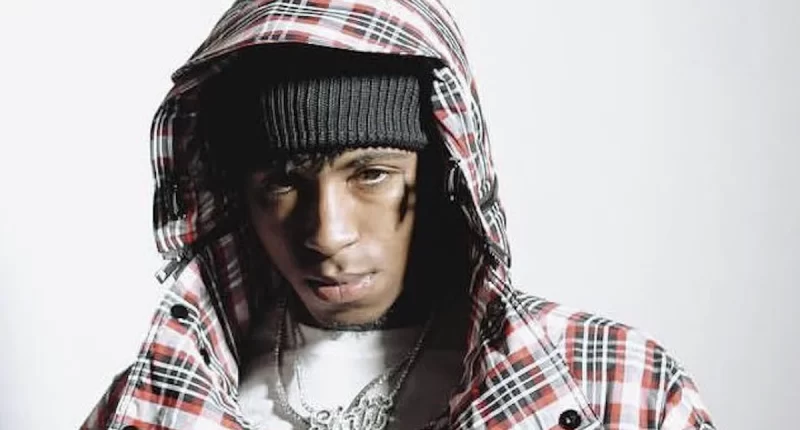 An NBA YoungBoy fan is suing the rapper over injuries she suffered at his event back in 2019. The woman claims that she was thrown off of a stage at an event where the rapper was performing and suffered injuries to her back, neck, and elsewhere.
The woman, Cayden Rutherford, attended a concert where YoungBoy was performing at The Ambassador music venue on Halls Ferry Road in North St. Louis County.
The decorated chart-topping rapper was on stage performing when Rutherford went onto the stage. In her lawsuit, she claims that an unidentified person who was working at the venue grabbed her and threw her off the stage, STLToday reported.
She is claiming damages for injuries incurred and noted that when she was thrown, her body hit solid concrete and a broken cable.
Her claim says that Rutherford suffered a concussion and injuries to her neck, back, and ankle. Additionally, despite the incident occurring almost five years ago, the injuries are causing "physical pain and mental anguish." She added that her injuries affect her daily life.
Rutherford does not address her reason for going onto the stage, which might be contributory negligence on her part, but she does claim that YoungBoy is responsible for her injuries since he has a history of fighting with fans at his shows and having them thrown from the stage.
It goes on to name incidents before where fans were thrown off the stage.
The lawsuit also named the venue organizer, The Ambassador, the promoter, Major Entertainment LLC, and security company Elite Security, Protection & Services LLC for not doing more, given YoungBoy's history of fights at his shows.
YoungBoy has not commented on the latest lawsuit.
In 2018, the rapper was involved in two incidents, one in which he threw a fan off the stage after a bottle was thrown at him by the fan and again a month later in September, he got into the crowd and fought a fan who brought up the fact that he had herpes. The rapper had previously dissed one of his exes for giving him herpes.
In the meantime, NBA YoungBoy is currently promoting his new album Richest Opp, released on May 26. The project sold a reported 51,000 album equivalent units which is roughly 74.37 million on-demant streams.