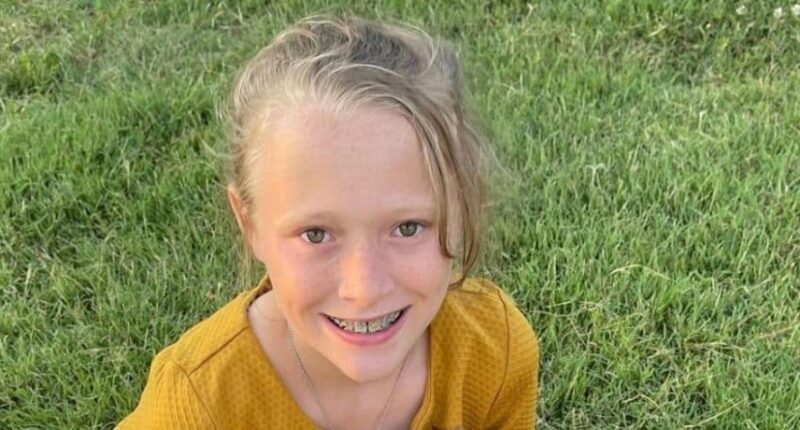 Former 19 Kids & Counting and Counting On fans are devastated by the truth about Josie Duggar's upbringing. Something about her childhood was recently brought to light, and viewers simply can't believe the way the little girl was raised. What was revealed? And how do viewers feel now? Keep reading for all of the details.
Josie is the youngest of Jim Bob and Michelle's 19 kids. The young lady was the center of attention on her family's show due to her rough start in life. She was born very prematurely and stayed in the hospital for months. Fortunately, she pulled through and is a healthy 13-year-old today.
Shiny Happy People exposes the Duggar family's beliefs.
As we've reported, Shiny Happy People: Duggar Family Secrets debuted on Amazon Prime Video on Friday. In the four-part docuseries, viewers hear from IBLP survivors, experts, Jill Dillard, and Amy King. The docuseries also includes many videos of the Duggar family, including clips from their shows.
Thanks to the docuseries, many people are becoming aware of the harm the IBLP can cause and how the Duggars influenced others. Another realization has come to light, however, leaving fans devastated.
The shocking truth about Josie Duggar's upbringing comes out.
On Reddit, viewers have been discussing the docuseries and sharing their thoughts about the many details revealed about the famous family. One scene, in particular, caught fans' attention and left them feeling bad for little Josie Duggar. In the clip, which is from when Josie was just a toddler, she is saying, "Instant obedience to initial prompting of God's spirit." While saying this, she claps and points at the camera.
One Reddit user described this scene as "so rough," while another added, "With the clapping. I think that just enhanced the horror. Cause you know she's had hands clapped in front of her face as it's ingrained into her."
Plenty of other Duggar fans and critics agree. Someone chimed in, "Josie's so young in that clip. The juxtaposition of her having an adorable toddler voice but reciting something so grotesque broke my heart." 
Unfortunately, from the docuseries, it sounds like this is the truth about Josie Duggar's life, even from a young age.
So, what did you think of this scene in Shiny Happy People: Duggar Family Secrets? Does it shock you that Josie Duggar was taught this type of thing from such a young age? Sound off in the comments section below, and come back to TV Shows Ace for more news about the Duggar family. Below, you can check out the Shiny Happy People: Duggar Family Secrets trailer, and find out how to watch the series here. 
Latest posts by Aubrey Chorpenning
(see all)